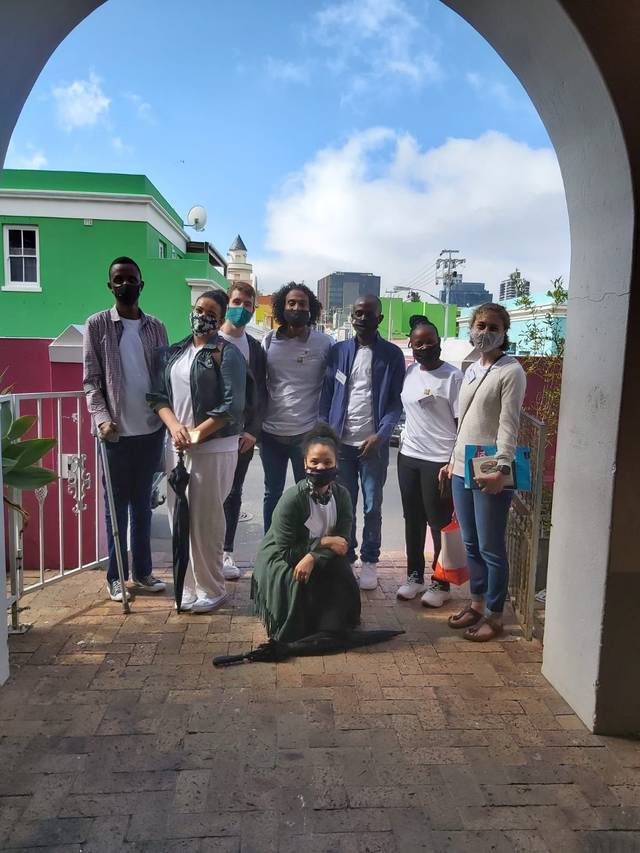 Foundation News
Q1 Stakeholder update 2021
Dear stakeholders
I hope that this finds you well, and that 2021 is off to a promising start. The first quarter of the year has been a very different one at the MRF, as we pilot a hybrid in-person and online model for our 2021 Leadership Development Programme. Feedback from scholars has been positive so far - a reminder that sometimes accepting the invitation to do things differently can yield unexpected gifts. I hope you will enjoy reading about our innovative approach and other Q1 highlights below.
Welcome to the Class of 2021
This year's Cohort has had a unique introduction to their time in residence. The team has worked to retain the essence of the Leadership Workshop but deliver it in new and creative ways that minimise the risks of COVID-19. Scholars have had a mixture of online full-class gatherings and small in-person meetups. The Cohort has participated in the MRF tradition of storytelling, developed their own community contract for their year in residence, and deepened their self-leadership through a new format of engaging with the enneagram that brings in the team leadership perspective too. The class has been introduced to Systems Thinking through historical learning journeys in Cape Town and Johannesburg, which they did in small groups. We look forward to hearing the lessons and reflections that will emerge from this year's cohort as they courageously lean into this journey with all the uncertainties and possibilities that lie ahead.
Applications for the Mandela Rhodes Scholarship and the Shaun Johnson Memorial Scholarship are open
Applications season is in full swing, and we have begun the search for the Class of 2022. We are endeavouring to build awareness of the Mandela Rhodes Scholarship in countries where we have yet to award any scholarships. We invite all our stakeholders to spread the word across the continent particularly in West and North Africa, and help us ensure that Africa's young leaders are aware of our opportunity. Applications close on the 20th of April 2021.
Mandela Rhodes Alumni are invited to apply for the prestigious Shaun Johnson Memorial Scholarship for PhD study in the UK. Applications close on the 20th of April.
2020 Yearbook and Young African Magazine available on request
I am delighted to announce that the 2020 yearbook is available. 2020 was a year of change and so it is appropriate that this yearbook is something different and special, leveraging off the vibrancy and inspiration of our refreshed branding. Get to know our scholars through inspiring profiles, hear first-hand stories of their experience in residence, and catch up on MRF and alumni news. The 2020 issue of Young African Magazine, themed "Navigating Change" and packed full of insights for leaders seeking to negotiate our new world, is also available. To request hard copies please contact Julia Brown, or explore the digital version here.
International Women's Day 2021: Women Leading Change
On the 8th of March, Canadian NGO Care Canada hosted a virtual panel discussion to mark International Women's Day. Together with Kenyan gender equality specialist Wangechi Wachira and Canadian academic Dr Martha Piper, we explored how Covid-19 has disproportionately affected women and what's holding women back in their leadership. It was inspiring to participate in such a truly global conversation with women change-makers from different contexts.
Continuing to evolve our alumni offerings
In November 2020 we conducted an alumni survey to gain feedback on our offerings and find out what support alumni most need from the MRF. Some of the highlights from the results include a desire for continued personal growth and leadership development, interest in small-group and interdisciplinary gatherings, and further connections to jobs and opportunities. We appreciate our alumni continuing to be in conversation with us. The team is working with this feedback and we look forward to building on our offerings. In the alumni thought leadership space, save the date for our upcoming Africa Day Webinar on the 25th of May.
Finally, please be on the lookout for an announcement in May of a new initiative we will be launching, geared towards further enhancing transformative impact on the African continent.
We wish all our stakeholders well and thank you for your continued support.
Warmly,
Judy Sikuza
CEO
The Mandela Rhodes Foundation
Share this article: