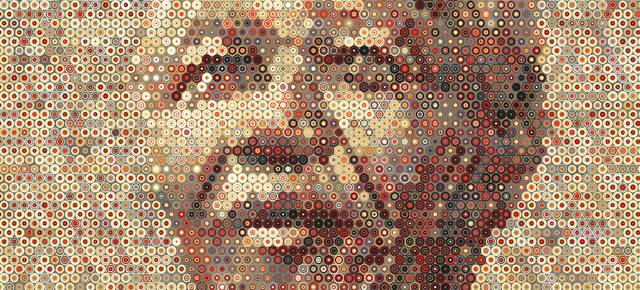 For Alumni
The Äänit Prize
Up to $80 000 dollars in funding is available annually to between one and four winners.
The Äänit Prize supports initiatives that can deliver positive social impact for Africa's most marginalised populations. The competition is open to alumni of the Mandela Rhodes Scholarship and the Rhodes Scholarship.
We seek businesses or non-profit projects that will deliver social impact, that are feasible and sustainable prospects, and that are run by people with the capability to succeed.
Äänit means "common work" or "joint effort" in the language Koalib, a minority language spoken in Sudan. This name speaks to our belief in coming together to take collective responsibility for Africa's future. It was also chosen to highlight our continent's linguistic diversity.
"Nelson Mandela really believed in the potential of young people. He believed that if we invest in young people and their dreams and ideas, we will see an acceleration of the transformation of the continent. We are therefore so excited to be launching the Äänit Prize."
— Judy Sikuza, CEO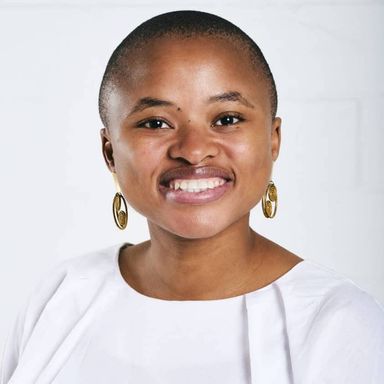 Am I eligible?
For alumni
Entrants must be Mandela Rhodes Alumni (any year from 2005 onwards) or Rhodes Scholar Alumni (from 2005 onwards).
Demonstrable impact
Entrants must demonstrate that they are contributing (or will contribute) to one of the below impact areas in Africa.
Founder-level
Entrants must be founders, co-founders or members of the executive team of the business or organisation which they are entering.
Any model and stage
Non-Profit and For-Profit initiatives are both eligible. Initiatives at different stages of development can apply.
Successful candidates will be expected to stay with their projects for two years from the time of the award.
Which impact areas are included?
We are interested in 10 impact areas which support the Sustainable Development Goals and are particularly important in the African context.

Access to affordable housing

Agriculture and food security

Climate Change

Conflict and terrorism

Education

Energy access

Financial services

Healthcare, water and sanitation

Infrastructure

Technology and data
"It's important to focus our minds on business being linked to society's needs, instead of just being about profit regardless of whether the impact is positive or negative. We are moving to an era where business has to be part of the solution to our problems. That's probably what Madiba would have told us to do."
— Mo Ibrahim, Trustee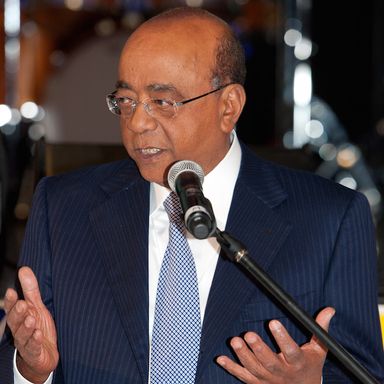 The jurors
A panel of distinguished judges with a depth of expertise and experience has been assembled to decide the winners.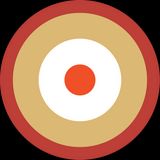 Sangu Delle
Managing Director of Africa Health Holdings and Chairman of Golden Palm Investments Corporation. Entrepreneur and investor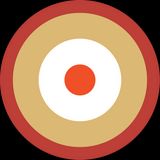 Elliot Gerson (Chair)
Executive Vice President of the Aspen Institute and US Secretary to the Rhodes Trust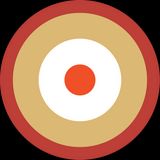 Rethabile Melamu
General Manager of the Green Economy Unit at the Innovation Hub (RSA)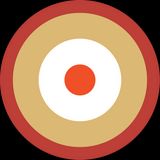 Salif Niang
Social entrepreneur and co-founder of Malô, a Mali-based social enterprise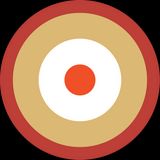 Ibrahim Togola
Engineer and economist with over 17 years of experience working in Africa for public, private and non-profit organisations on project development, monitoring & evaluation, policy on renewable energy, climate, water, environmental and financial issues.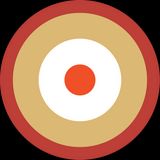 Muitheri Wahome
Independent asset management and investment expert
"Our vision for entrepreneurship in Africa stems from our mandate to address inequality and contribute to the achievement of true equality. We know that innovative and creative individuals can make a significant difference to the lives of people across the continent."
— Professor Njabulo S. Ndebele, Chairman of the Board of Trustees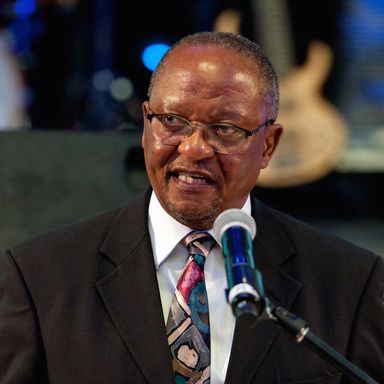 How to apply
Step 1: Indicate interest (16 May 2022 - 1 June 2022)
Submit a short motivation explaining why your project, business, or idea is socially impactful. Tell us how you plan to realise it and why you're the perfect person/team that has what it takes to make it happen. Don't self exclude — we've designed this part of the process to make applying quick, easy and approachable.
Step 2: Wait to be invited to apply
We will review all of the indications of interest and then invite 30 candidates to submit full applications. We will let you know if you are not successful.
Step 3: Submit your application (9 June 2022 - 11 July 2022)
Submit your application. This will include a written project statement, a project /business plan (maximum of 12 pages) and relevant supporting documents. The 30 applications will be evaluated by reviewers with relevant experience and expertise.
Step 4: Prepare to pitch
The longlisted candidates will be invited to an interview in the week of 21 August 2022, which will include a short pitch that builds on the value proposition of your written application.
Step 5: Iterate and improve
The candidates who go through to the final round will receive written comments. They will have 48 hours to improve their proposals and record a two-minute pitch to submit.
Step 6: Winners decided
The shortlisted candidates' applications will be sent to an external, independent panel of judges. They will make a final decision on how many winners to choose, and how to allocate the prize money.
The winners will be informed and then announced publicly at a celebration on 16 September 2022.
"I am delighted to hear about the Äänit Prize because I know that there are many talented young people in the Mandela Rhodes and Rhodes Scholar Alumni communities with brilliant ideas, who can make those ideas come to fruition with the right funding and support."
— Graça Machal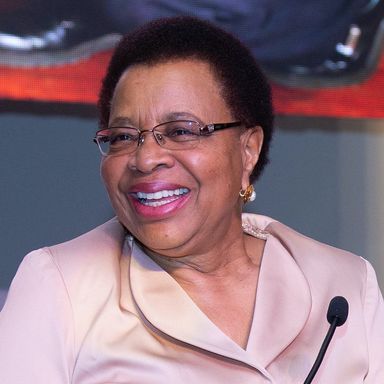 2021 Winners
The winner of the inaugural 2021 Äänit Prize is:
Esethu Cenga, Rewoven
Every second, the equivalent of a rubbish truck load of clothes is burnt or buried in landfill. The fast-fashion industry is one of the most polluting in the world. It generates 90 million tons of waste annually, of which only 1% is recycled. Rewoven diverts textile waste from landfill by collecting it from source and recycling it into new fabric. Rewoven's manufacturing process uses 99% less water and generates 50% less CO2 emissions than normal production processes. The fabric has the same look and quality as fabric made from virgin fibers. The labour-intensive textile recycling process provides much-needed jobs, particularly for women, who make up the majority of clothing industry workers. Rewoven's vision is to create a socially and ecologically sustainable way to create clothing and to contribute to more socially and ecologically sustainable ways of living.