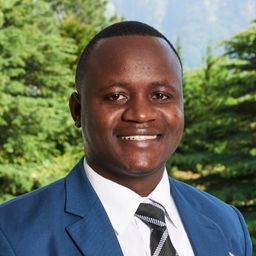 Ndalo Heritage Trust is a grassroots non-profit organisation in Kenya addressing the sustainable development goals of zero hunger, health and wellness and climate action in marginalised communities. Our mission is to work towards the alleviation of hunger, disease, poverty and human suffering with a focus on the first 1000 of Days of Life.
We work with marginalised families through hands-on training, drawing on existing UN frameworks for integrating agriculture and nutrition education, and the World Health Organisation's nurturing care frameworks for improved health outcomes and human development.
The Udongo Kwa Maisha (Soil for Life) program's primary vision is to engage mothers, care-givers, households and communities in accessing more nutritious food that improves the dietary requirements of a child's first 1000 days of life.
The Maarifa Kwa Maisha (Knowledge for Life) program addresses the health and wellness of children and their mothers, in particular children with special needs. This project targets early developmental screening and follow-ups to check that developmental milestones are being met. We screen mothers for postpartum depression and provide support. We provide parenting training and training of caregivers/educators on disability inclusive universal design. We promote mental and physical wellbeing through sensory integration and play.
Our Green Legacy Initiative has seen the planting of 100,000 trees in Western Kenya in partnership with Equity Bank to combat the impacts of climate change.
Odwour Midigo is a founder and director of Ndalo. He currently a PhD Candidate in the Faculty of Natural and Agricultural Science at the University of Pretoria. He is a Kenyan Mandela Rhodes Scholar in the Class of 2018.