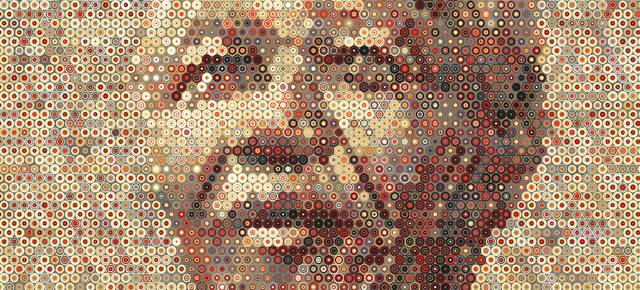 The Scholarship
The Scholars
Lunga Radebe
South Africa & University of the Witwatersrand, 2007

Lunga John Radebe is an actor, dramaturg and writer from Soweto, South Africa. He obtained his Bachelor of Arts in Dramatic Art from the University of the Witwatersrand, Johannesburg, and a Master of Fine Arts in Dramaturgy from Columbia University, New York. He has trained under such esteemed theatre practitioners as Anne Bogart, Gregory Mosher, and Arnold Aronson to name a few. Lunga has worked as an actor and writer for both the stage and television. His acting work for the stage includes plays such as Touch My Blood (Mafika Gwala and miscellaneous characters) directed by James Ngcobo at the Market Theatre, Dead Politician (Comrade Peter) performed at the Macufe Festival directed by Monageng Motshabi, Mampatile (Oumpie Jerry) performed at the National Grahamstown Arts Festival, Love, Crime and Johannesburg (Bones) directed by Malcolm Purkey, Much Ado About Nothing (Benedick, Conrad), Reverse Lullabyes (Prospero Ghost, Singer) directed by Gerhard Marx, Armed Response directed by David Peimer, The Last Pro in Yeoville (Poiho) directed and co-produced by Martin Koboekae and the Windybrow Theatre, The Seagull (Sorin) directed by Mei Ann Teo and performed at Shapiro Theatre, New York, Tears of Anatolia (Mukhtar) directed by Awoye Timpo. Lunga's own plays include Blues for Tsheleng (performed at the Crossroads Theatre in New Jersey as part of the Genesis Festival) and Avalon. Lunga has performed his work and guest lectured at several institutions in the US and across the United Kingdom. Some of the universities he's performed in include Columbia University, New York, the University of York, Goldsmiths, Roehampton University, University of London, Warwick University, Edge Hill University, East 15, University of Essex and others. He has also shared excerpts from his work at the International Slavery Museum in Liverpool. Lunga is currently playing King Kreon in Tony Award winning director Gregory Mosher's international production of Antigone. The play has been performed in alternative and nontraditional spaces in the Bronx, New York, various townships and prisons in Kenya, Johannesburg and Cape Town, South Africa.

Lunga's work as a dramaturg includes productions such The Colored Museum directed by Jordan Mahome (Barnard Theater, New York), Tears of Anatolia directed by Awoye Timpo (Schapiro Theatre, New York), Hrant is Dead directed by Sina Heiss. He has served as a script consultant on Mustafa Kaymak's The Wishing Tree (The Signature Theatre, New York). Lunga has also directed plays like Refiloe Lepere's short play Heading Out at the Rattlestick Theatre in New York, and his own play Blues for Tsheleng (Shapiro Theatre and Crossroads Theatre). His other directing and dramaturgy credits include co-devising Voices a Black History Month presentation at the International House in New York. Lunga has starred and written for popular South African television shows such as Muvhango, Rhythm City, Zone 14, Izingane Zobaba, Zero Tolerance, Backstage, Mthunzini.com. His film credits include short films such as In the Eyes of My Mother (Producer) directed by Eugene Paramoer, Muting a Horn (Mxolisi) directed by Kabelo Seane and A Tailored Suit: an adaptation of The Suit (Philemon) directed by Kitso Lelliot.

Lunga is the first recipient of the Oscar Hammerstein Prize at Columbia University. He has been awarded the Richard Haines Prize twice for his work in the theatre while at the University of the Witwatersrand. He is also a Mandela Rhodes Scholar, a Cultural Hour Fellow (International House, New York) and an International Ford Foundation Fellow.