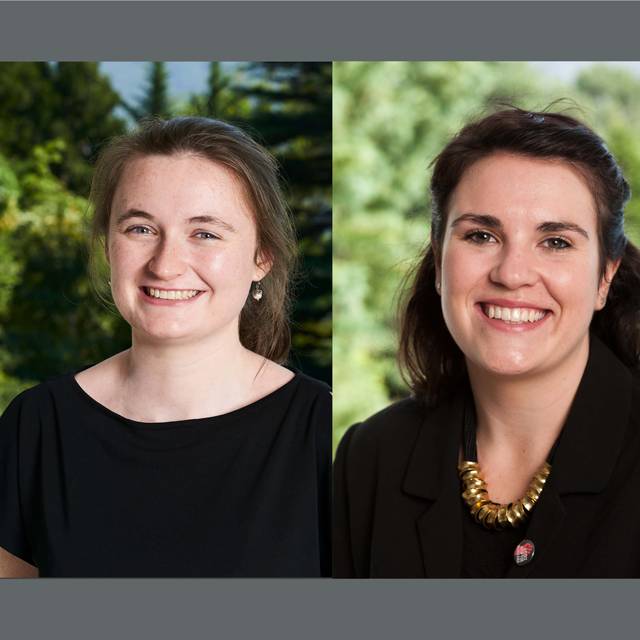 Foundation News
Introducing the Shaun Johnson Memorial Scholars of 2021
The Mandela Rhodes Foundation is delighted to announce the successful candidates for the 2021 Shaun Johnson Memorial Scholarships. The quality of the applications was excellent, and we are confident that the candidates are undertaking studies that will generate significant new knowledge in their respective fields. We congratulate Alexes Mes (South Africa & UCT, 2019) and Jessica Breakey (South Africa & UCT, 2015).
Alexes Mes
With the support of the Shaun Johnson Memorial Scholarship Alexes proposes a study based on the MAEASaM project – developing new statistical and mathematical methods in quantitative archaeology, within the context of a threatened and under-examined archaeological record in Africa. Her PhD would be based at the University of Cambridge with collaborations with other research institutes.
Prior to this Alexes has completed a in B.Sc. in Applied Mathematics at Rhodes University. During this time Alexes was fortunate enough to win an Allan Gray Orbis Fellowship, which taught her about the power of entrepreneurial spirt. Following a successful B.Sc. Honours, in 2018, she undertook a research Masters degree in Theoretical Physics at the University of Cape Town. Completing this, with distinction, within 12 months. 2019 came with the honour of becoming a Mandela Rhodes Scholar; and during this time Alexes completed a second Masters degree in Applied Mathematics (with distinction). During her postgraduate studies she won multiple awards and published three papers in academic journals, with a fourth still under-review.
Jessica Breakey
In her PhD, Jessica will try to better understand the movement of African migrants across the Mediterranean. She hopes to move beyond critiques of toxic humanitarianism and think about how we can start to build alternative infrastructures of solidarity.
Jessica was a Mandela Rhodes Scholar in residence in 2015 during which she completed her honours degree in African Studies at UCT. Since then she has graduated with an MA by research in Sociology at the University of the Witwatersrand where she looked at the role of fire in protests and an MPhil in Sociology of Media and Culture from Cambridge University where her research focused on race and digitality. She was awarded the Oppenheimer Memorial Scholarship and the Chevening Scholarship respectively.
The Shaun Johnson Memorial Scholarships were previously known as the Leverhulme Mandela Rhodes Doctoral Scholarship, and renamed in 2020. The programme invites the MRF, after a rigorous selection process culminating in final interviews, to recommend two Mandela Rhodes Alumni to our partners The Leverhulme Trust in London. The Leverhulme Trust then assumes financial responsibility for doctoral study at a recognised UK institution of higher learning. This opportunity is only available to Alumni of the MRF, making it a very compelling and prestigious supplementary offering to the Mandela Rhodes experience. We greatly appreciate The Leverhulme Trust's ongoing support which enables our exceptionally talented young academics to take the next steps on their leadership and academic journeys.
Share this article: