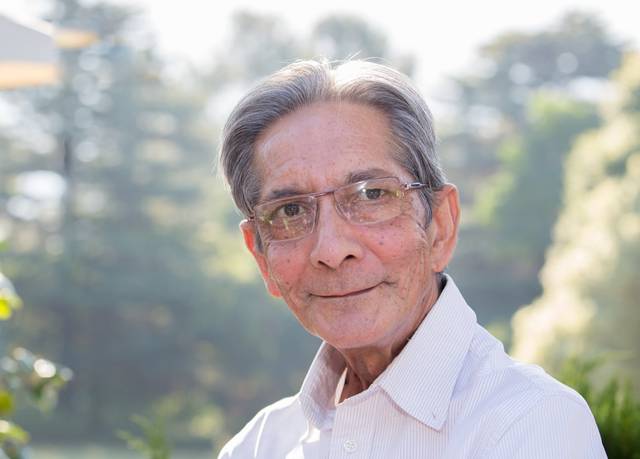 Foundation News
Statement on the passing of former MRF trustee Achmat Dangor
Today we mourn the passing of Achmat Dangor, a renowned writer, literary activist, and leader in both the anti-apartheid struggle and South Africa's post-apartheid development journey. He died on Sunday the 6th of September 2020, at the age of 71.
Achmat served as the CEO of both the Nelson Mandela Children's Fund (1999-2002) and the Nelson Mandela Foundation (2009-2013). After stepping down he went on to serve as a member of the Board of Trustees of the MRF from 2013 to 2019, demonstrating a long-standing commitment to the realisation of Nelson Mandela's vision.
Professor Njabulo S. Ndebele, Chair of the MRF's Board of Trustees, was a fellow founder of the Congress of South African Writers in 1987 and worked closely with Achmat for decades. He said, "Achmat was always a very thoughtful person, and an extraordinarily gifted writer with a deep font of wisdom and humility. He had a very incisive mind with a great understanding of political and human situations of the greatest complexity. He was able to take very firm, principled positions in situations where there was always the risk of going for the easy option. He had tons of integrity, and tons of compassion.
"It is sad that we are losing a person like him today – when we most need people who can be a mix of those attributes: firmness of mind and sympathy and understanding, as we go into the next phase of South Africa's history. It is a sad loss personally and professionally, as we mourn another writer who leaves us at the wrong time."
MRF CEO Judy Sikuza shared her reflections on Achmat's life and contribution. Judy first met Achmat at the launch of Mandela Day in New York in 2009. "I was struck by his humility, and his thoughtful yet humorous demeanor. He was clearly committed to using his own talents to advance a more free and equal society for all." She was struck by his attitude of servant leadership – focusing on the cause and positioning himself as a channel, rather than at the centre of the picture. "During his tenure as a trustee, he always gave very insightful, considered inputs. He brought in his knowledge and wisdom only when required – which is a big marker of someone's internal sense of security in who they are. He would listen deeply. If something struck him he would write down a word – just a word. He was able to really listen, identify problems and then distil a key message or intervention in powerful ways: a great leadership lesson."
When asked for advice for the next generation of leaders, Achmat would always say that we need to do the work of building sustainable institutions with clear visions and mandates to bring about the practical expressions of a truly just and transformed society for all. "When I reflect on Achmat's life, he's a great example for us that the work of building South Africa and the continent is to realise the political rights and freedoms that the previous generation achieved and make them into practical realities," said Judy. "It's not about the fancy stuff – it's about using our skills and talents to advance a more just and equitable society."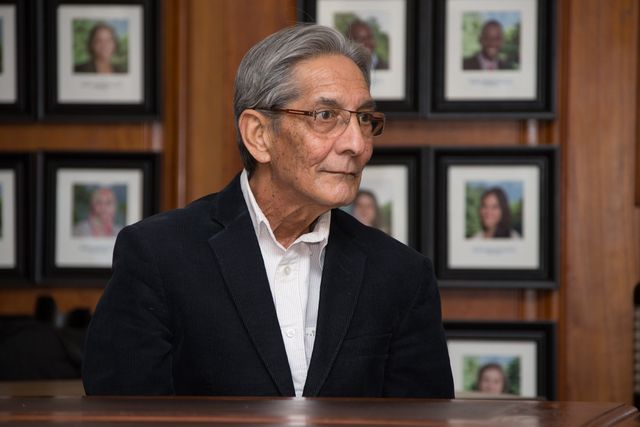 Achmat will be missed by current and former staff of the MRF, and by the Mandela Rhodes Scholars he interacted with. We extend our deepest condolences to his family - his wife Audrey Elster and his children Yasmin, Zane and Zachary, as well as his grandchildren. He leaves both a rich literary legacy and leadership example. A memorial will be held for Achmat in the coming week. Check our website and social media channels for details.
The MRF is compiling a collection of tributes for Achmat – please send these to julia@mrf.org.za if you would like to contribute.
Share this article: