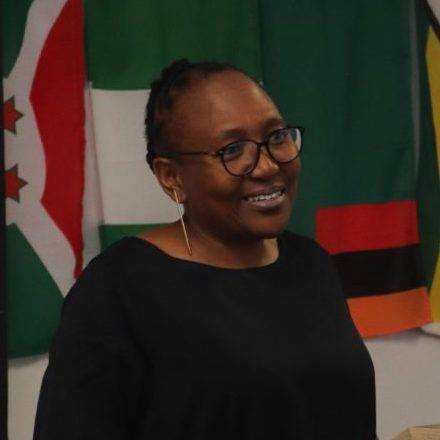 Inside the Programme
From individual ideas to scalable impact: leadership lessons with Grace Matlhape
It is absolutely impossible to tell how old Grace Matlhape is (or isn't). On the one hand she has the wisdom, seniority and bearing of someone in their 60s. On the other hand there's a twinkle in her eye and a can-do energy typical of the young. Grace is the former CEO of LoveLife and the current CEO of Smartstart, an early childhood development franchise. Grace has spent her life working towards answering the question of what it means to have social impact at scale – a lesson she learnt from the urgency and scale of the HIV/AIDS crisis.
Grace joined the Mandela Rhodes Scholars Class of 2019 at the Introductory Workshop to deliver the keynote address on leadership. This year's group of young Africans has a relaxed, easy-going energy that balances out their weighty achievements and background stories, and the moment she took the podium, it was as if Grace and the Scholars were sharing a wavelength. She shared her leadership story by taking her listeners on a journey through the key personal turning points in her life, and translating each moment into a leadership lesson. She expanded on two key points which have been transformative for her: the realisation that instead of focusing on best practice, we should be looking for new practice, and that scale matters when it comes to impact. Her LoveLife experience was particularly pivotal in these realisations.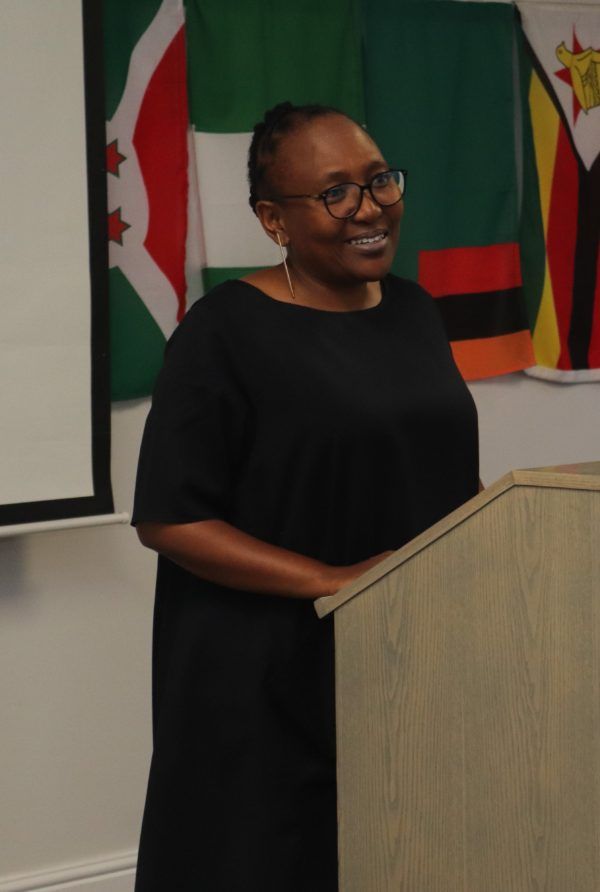 New Practice is more important than Best Practice
'At LoveLife we watched HIV come at a terrible speed towards us like a runaway train. All the best practice in the world was just not touching sides. We were obsessed with following the existing evidence, not creating new evidence.' The team realised that programmes that had worked elsewhere in the world were not taking off in South Africa, because they assumed that the people they were targeting had choice and agency. This was not the case in South Africa. However, once they had reached this understanding, it was difficult to find investors to take a risk on a new approach without evidence behind it. 'But an uncharted path is where leadership has to go. Best practice is not going to get you anywhere,' Grace says. Since 1999, LoveLife has become South Africa's national HIV prevention programme for young people, run as a partnership between government and private funders. A 2011 impact study found that nearly all young people (94.6%) were aware of LoveLife, and that one in three had participated in one of LoveLife's programmes. The study also found that exposure to LoveLife improved young people's sexual health, and gave four out of five young people a sense of purpose.
'LoveLife took me to the armpits of South Africa – where it smells the worst. It transformed me. I realised that we cannot change by walking the same path. It showed me possibility – it is elusive but I saw it every day in the eyes of the young people we worked with. Now it's the only thing that drives me. You will feel it when you step into it, and I hope you do. It will pull your motivation from you in ways nothing else can.'
Scale Matters
There's the well-worn adage that suggests that if you want to eat an elephant (or solve a complex problem), you do it one bite at a time. Grace argues that is simply not the case. 'By day three the elephant will be rotten! One bite at a time won't work – you're going to get sick. The way you eat an elephant is: you call the animal kingdom, starting with the lion. You will have a clean carcass, way before it rots.' This was one of the many metaphors and personal anecdotes sprinkled into her speech, allowing Scholars to connect and relate deeply to her message. 'Scale is a mind-set that fits Africa's problems, because we need population-level shifts in behaviour,' she explains, again referencing the battle against HIV. Even if Africa's problems are a huge, huge elephant, we have an entire animal kingdom in the sense that our demographic is the youngest in the world. Grace believes that young people are where the exponential growth is going to come from. 'It starts with you. The scale Africa needs depends on people who think that an elephant is not eaten one bite at a time.' Her parting shot to the Mandela Rhodes Scholars was a sobering one. 'I hope you're seeing yourself as a node of growth, not a point of consumption, where it will end with you. You are the starting point.'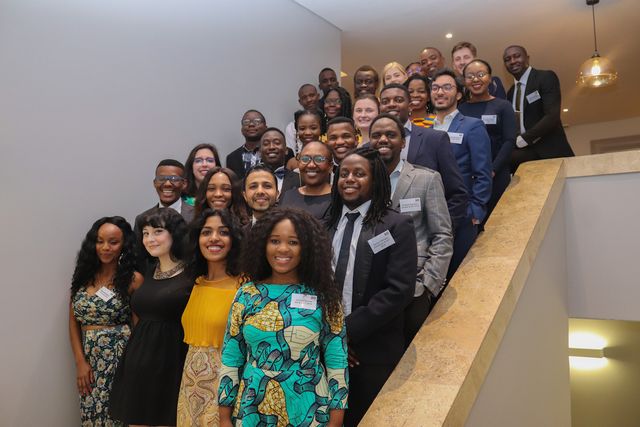 Grace recommends: The Art of Possibility by Benjamin Zander and Rosamund Stone Zander, Long Walk to Freedom by Nelson Mandela (look out for a mention of her father on page 23), and she also suggests giving the Bible a go.
WATCH: get to know Grace's fun side through a game of 20 questions.
Share this article: