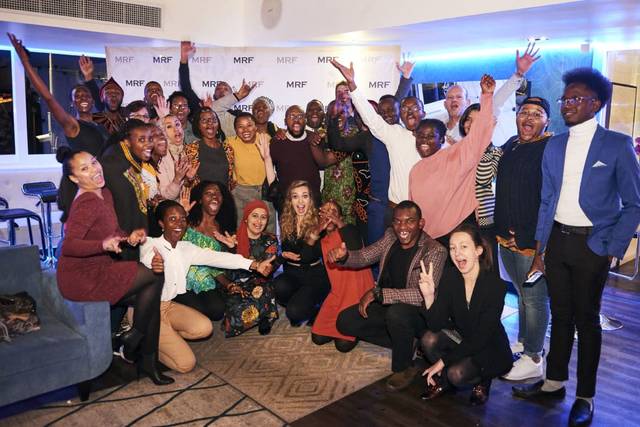 Inside the Programme
MRF launches first-ever Second Year Programme
The MRF is thrilled to have officially launched The Foundation's inaugural Second Year Programme in 2019! This new Programme aims to provide the space and tools for Scholars to embed their learnings from their first year in Residence, by working together on an idea for a system intervention designed to have social impact. The Second Year Programme thus aims to equip Scholars to be impactful, socially responsive, and system orientated in their leadership.
The significance of the Programme lies in its ability to prepare Scholars to be conduits of change in their respective sectors as well as accelerate their growth through deepening their understanding of key leadership fundamentals for the 21st century.
After completing their first year in Residence, second years from the Class of 2018 gathered in March for Module One of the Second Year Programme. They were assigned to multi-disciplinary groups where they used design thinking to identify a challenge they wanted to solve. The Scholars then worked on this idea throughout the year, intermittently receiving process feedback from the MRF. Module Two took place in August. The groups reported on their findings, and pitched their system intervention ideas to an expert panel of Alumni who gave robust and insightful feedback. System interventions ranged from tackling food insecurity in the university environment, to investigating the lack of access to higher education funding, to mental health for men, unemployment, and digital inclusion for disadvantaged schools. Other elements of Module Two included Master Classes on Communication Strategies and the future of AI and technology on the continent, and a Scholar-led session on leadership and teamwork.
WATCH: get a feel of our 2019 Second Year Programme in this all-new video.
Scholars reflected on the experience as one which fundamentally shifted their thinking about what it means to be impactful and create systemic change, giving the Programme a 90% rating. This feedback is testament to our commitment to deepen the residential experience for Scholars and provide spaces for self and collective discovery, innovation and impact. The next phase of the Second Year Programme is to invite external sector leaders to be on the presentation panel who, if compelled by the Scholars project interventions, can invest financially or by means of providing resources or mentoring.
We are filled with a renewed sense of purpose and possibility and look forward to seeing this new programmatic offering grow from strength to strength.
Share this article: