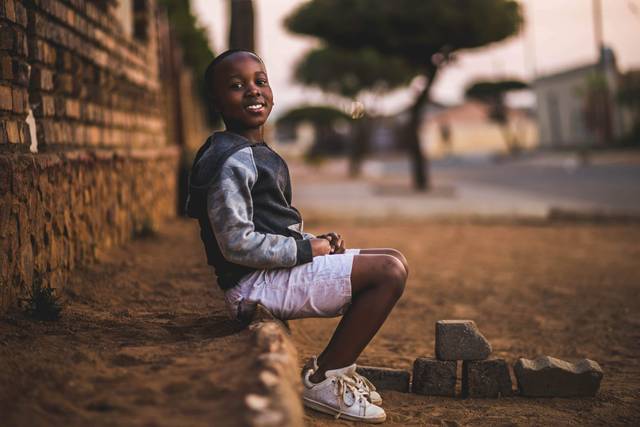 Young African Magazine
Five lessons the teaching community can learn from the Covid-19 pandemic
The novel coronavirus has brought our lives to an utter standstill. As will probably be applicable to all sectors of society, perhaps this is what the teaching community needed in order to be woken up to some complex realities. After all, nothing is really bad that teaches you something. So they say. Bearing this in mind, what lessons can the teaching community draw from this catastrophe?
1. Poverty and inequality are real
Ngu'ngi wa Thiongo once remarked: "If poverty was to be sold three cents today, I can't buy it." This quote reminds us of the dehumanising nature of poverty and inequality in society. The Covid-19 pandemic has reminded us that education, poverty and inequality are interwoven. Ours is a steep, rocky road ahead until every child is afforded quality education notwithstanding their limiting socio-economic status. There exists sufficient empirical evidence that South Africa has a dual education system that perpetuates poverty and inequalities. On one hand, you have a schooling system where one learner can still be comfortably afforded quality online education via Google Classroom and other platforms. On the other hand, there are those who cannot even watch the learning programs on television or listen to them on radio. Sadly, the rest of our continent also suffers from the same wound.
Sub-Saharan Africa is home to 10 out of 19 unequal economies in the world, according to a report by the United Nations. "A State divided into a small number of rich and a large number of poor will always develop a government manipulated by the rich to protect the amenities represented by their property", once remarked the British political scientist Harold Laski. Consistent with Thiongo's, Laski's words warn us against complacency and spur us into hurried but measured action—not individually but collectively—in our own spheres of influence.
2. The apartheid gods are still with us
A report by Eldridge Moses and his colleagues at Stellenbosch University says only a handful of learners in South Africa attend functional schools that have highly qualified academic and non-academic staff, thereby enriching their educational experiences. This reminds us of the apartheid legacy which remains entrenched in every corner of this country. The apartheid government ensured disproportionate allocation of educational resources on the basis of a biological phenomenon over which none of us has control, the colour of your skin. The Amnesty International report Broken and Unequal into the state of education in South Africa makes for an interesting read. In it, they reveal that the majority of our learners "experience a lack of sufficient transport, which often impacts on not just their ability to access education but also can put their safety at increased risk."
Here we deal with the footprints of the Group Areas Act which ensured that the majority of black people had little to no access to facilities which could benefit them socio-economically. No wonder then there are still stark differences in the academic achievement scores across the system, and in the physical makeup of a multitude of our schools. In her doctoral study Leadership practices in two successful primary schools in Soweto, South Africa, educating learners afflicted by multiple deprivation, Brianetta Hoosier shows that as many as 77% of our schools still do not have access to libraries and 86% to laboratories.
3. Technology is the new boss in town**
If there was any doubt that online teaching and learning was the future, I hope that has dissipated. Owing to this pandemic, it is clear that we need to rethink the role technology plays in education and life in general. While many an industry has revolutionised its systems to make way for rapid technological changes, our schools, especially those facing multiple deprivations, have seldom moved an inch. This is unsettling given the speed at which knowledge and skills change.
In their study Mind the Skills (Gap), Harvard University researchers discovered that in the present-day global economy, the knowledge we acquire from college lasts only for five years—it becomes obsolete thereafter. As teachers, we cannot rest on our laurels and hope our skills will remain relevant when the world around us changes. About this, school reform authority, Michael Fullan, notes: "Those who moved forward in the past 5 years with technology, collaboration, and pedagogy are in the best position to cope with Covid-19 conditions; and best poised for post-Covid innovation." As appealing as this sounds, our African continent doesn't fare well in terms of the internet penetration rate (the % of the population with access to internet). It currently stands at 39,3%, compared to the world's 62,9%. To ensure the continent keeps up with the rest of the world, at no other time in recent history has the prioritisation of technology been more important than now. Also, as the teaching community, we simply cannot rely on traditional modes of teaching and learning and hope the learners we teach will become globally competitive.
4. We need to rethink our idea of schooling
In a developing country context like ours, the idea of schooling is entrenched in the way our forefathers imagined it—physical structures occupied by learners, with the teacher being the centre of attention. In the not-so-distant future, homeschooling may become the new normal. I may also add that parents who decide to homeschool their children, given the heightened use of technology to facilitate learning, will have to own smartphones at the very least. However, the current picture is dim for the majority of the African countries on this front. A study by Pew Research Centre shows that no more than 50% of the surveyed population on the continent own smartphones. This statistic will have to increase substantially if homeschooling is to be beneficial to every child on the continent. As teachers, what is unquestionable is our need to reinvent ourselves now lest the future catch us wanting.
5. Visionary school leadership matters
There is enough research evidence to show that effective school leadership matters. Great school leaders, across all levels, stand out during times like this. People under your care look to you for answers and assurance that eventually we will weather the storm. Parents need to know that their children's academic future will not be compromised during these trying times. Recently I read an insightful opinion piece by one of the former school principals, Mr Brian Isaacs, on how the academic year could be saved. Times like this also call for leaders who not only see but also plan ahead. These are the leaders who ask: 'how does this decision contribute to what happens tomorrow?' As I have argued elsewhere, this crisis has exposed leadership gaps that still exist in many of our schools facing multiple deprivation.
It is clear that it cannot be business as usual for us in education. We are forced to think out of our skins and this presents an opportunity to demonstrate to the world that innovation and foresight are central to what education promotes.
Share this article: