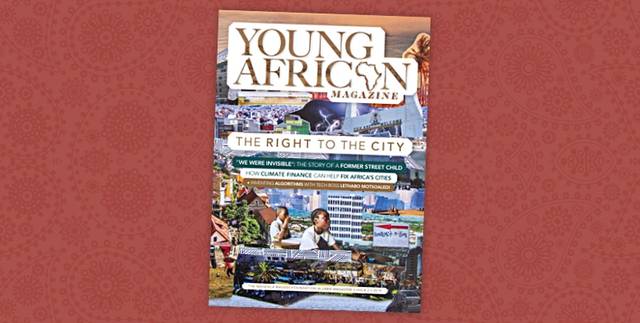 Young African Magazine
Introducing Young African Online
Welcome to the digital home of Mandela Rhodes thought leadership.
Today we launch the second issue of Young African Magazine in hard copy, along with our new online presence. In the second issue, Mandela Rhodes Alumni tackle the theme of cities with gusto and the result is a fascinatingly diverse collection of perspectives. From Jessica Ilunga's enlightening cover story on the right to the city, to Moses Ogutu's invitation to see life through the eyes of a street child, to profiles of four Alumni doing incredible things, this issue of Young African will engage any reader. If you would like a hard copy, please email the editor – abi[at]mrf.org.za. Online, we will be posting Young African content regularly, and to make it easy for our readers to stay connected, we will be releasing a digital digest of the best YAM content quarterly. You can subscribe to that digest here.
About YAM:
Young African Magazine (YAM) was inspired by the MRF's desire to foster a meaningful sense of community and deepen the group identity among Mandela Rhodes Alumni. The annual magazine features contributions from across the different Alumni cohorts in the form of thought leadership articles, book reviews, interviews and profiles, and Alumni news. Young YAM also plays a crucial role in providing external stakeholders with a glimpse into the leadership journeys undertaken by MRF Alumni after their year in residence, providing a sense of the impact they are making in their various sectors and areas of interest.
Share this article: