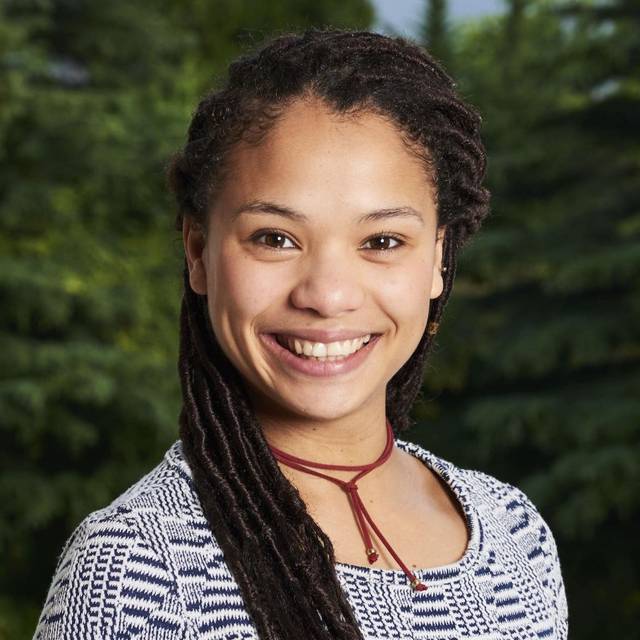 Foundation News
Another Mandela Rhodes Scholar joins the Foundation
It gives me enormous pleasure to announce the appointment of Mandela Rhodes Scholar Coralie Valentyn (South Africa & University of the Western Cape, 2014 – biography attached) to the position of Programme Associate in the Foundation's scholarships team.
Coralie will report to Deputy Executive Director Judy Sikuza (South Africa & Nelson Mandela Metropolitan University, 2007).
Her appointment highlights two very important milestones in the development of The Mandela Rhodes Foundation in its second decade:
The first is that our Mandela Rhodes Scholarships programme continues to grow rapidly in line with the plans approved by the Board of Trustees, and therefore requires additional capacity within the Scholarships team.
The second is that our original dream – first expressed in 2003 – that the Foundation would over time draw significantly on its 'graduated' beneficiaries to take ownership of its development, is being realised. Our latest Yearbook is close to completion, and will contain details on how many Scholars are playing roles in all aspects of the Foundation – you might be pleasantly surprised by the scale of MR Scholar involvement!
Coralie is already hard at work on the 5th floor at Mandela Rhodes 'HQ', and my colleagues have commented that it already feels like she has been with us forever. In the role of Programme Associate, Coralie will pay special attention to alumni relations, aspects of our bespoke leadership development programme, as well as assigned projects and research. Coralie's input will, importantly, give Judy much-needed support as her own role expands exponentially.
Share this article: