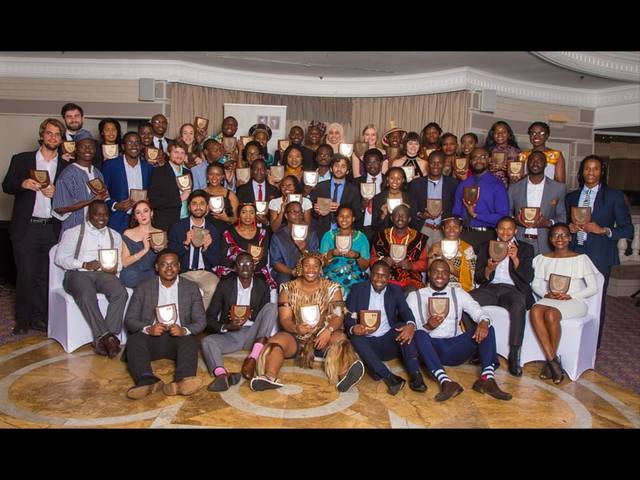 Foundation News
December 2017 update from the MRF
This is my fourth and final update to stakeholders for 2017 as The Mandela Rhodes Foundation prepares to close off on another exceptionally productive 12 month period and readies itself for 2018, the seminal year of the Centenary of our Patron's birth as well as the year of our own 15th anniversary.
Selection of the Class of 2018
Following a marathon Applications and Selections process the Class of 2018 has been selected. For the first time in the MRF's history, the continuing growth of the Scholarships Programme meant that it was necessary to convene three Selection Committees over a two-week period to conduct the final interviews. What has emerged from the process is an extraordinarily exciting group on all levels, and the MRF is confident that we have a very worthy cohort for the historic year ahead marking the 100th anniversary of our Patron Nelson Mandela, and our 15th anniversary. An announcement about the new Class will be made shortly, setting out details of the record number of Scholars who have been chosen.
The Completion Workshop for the Class of 2017
The Completion Workshop for the 2017 cohort took place successfully in Cape Town in late September, and Scholars were addressed by MRF Trustee, international entrepreneur and philanthropist John McCall MacBain. Other outside guest speakers included Dr Mamphela Ramphele of Reimagine SA; Dana Buys, IT entrepreneur and wine estate owner; Chinezi Chinoke of the Nova Group, and Rehana Moosajee, formerly of the City of Johannesburg' Mayoral Committee. A pleasingly wide range of Mandela Rhodes alumni gave inputs by invitation: Lethabo Motswaledi (SA & UCT 2016), Kenechukwu Ikebuaku (Nigeria & UWC 2014), Dr Nosipho Mngomezulu (SA & RU 2011), Dr Daphney Singo (SA & UCT 2007), Suntosh Pillay (SA & UKZN 2008), Dr Gift Pule (SA & UCT 2012) and Lerato Mpofu (Zimbabwe & RU 2016). MRF Chair Professor Njabulo Ndebele delivered a memorable farewell oration to the Class at the closing dinner, where Scholars received their 'shields' in recognition of the conclusion of their time in residence.
Introductory Workshops for the Class of 2018
Plans for the Introductory Workshops for the Class of 2018 are in place, with a stimulating list of guest speakers having confirmed their participation. As is traditional at this workshop, there will be site visits, structured Scholar introductions to one another, and deep exploration of leadership legacies.
And finally …
The Mandela Rhodes Community (MRC) made MRF history by hosting its conference outside SA for the first time (in Lesotho in November). And in just a few days' time our Deputy Executive Director Judy Sikuza (SA & NMMU 2007) weds Janet Jobson (SA & RU 2006) in the southern Cape. To them and all our friends and supporters … warmest wishes for a wonderful year ahead. Until 2018, then…
Share this article: