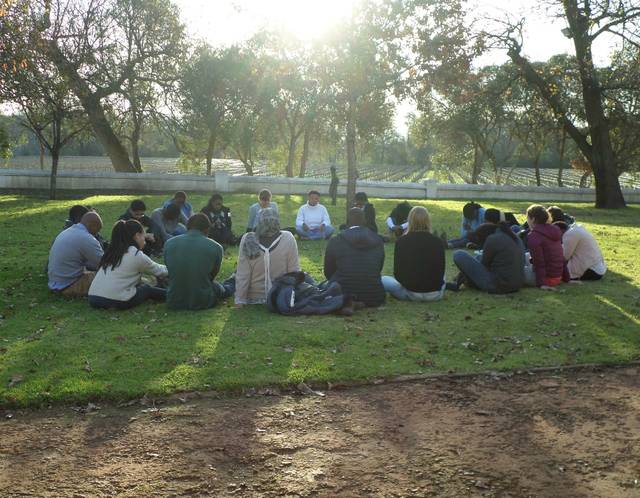 Foundation News
August 2017 update from the MRF
It has been a frenetic three months at the MRF since my last update in mid-May – but for very positive reasons, as you will read below in a summary of recent Foundation activity.
The Mid-year Workshops for the Class of 2017
The always-intense Mid-year Workshops took place successfully in the first two weeks of July at Devon Valley, Stellenbosch, expertly facilitated by the MRF team and our highly valued colleagues from Reos Partners. Invited speakers included Justice Yvonne Mokgoro (a founding MRF Trustee), Achmat Dangor (MRF Trustee), Justice Edwin Cameron (former SA Rhodes Scholarships National Secretary), Leila Akahloun (Special Advisor to Mrs Graça Machel), and Ndumiso Luthuli (SA Rhodes National Secretary). MRS Alumni from various cohorts also gave much appreciated inputs: Pie-Pacifique Kabalira-Uwase (Rwanda & UKZN 2006), Ayanda Khala-Phiri (SA & Wits 2007), Dr Marlon (Burgess) Swai (SA & UCT 2007), and Elnari Potgieter (SA & Stellenbosch 2012). Scholars in attendance rated the Workshops very highly.
Executive and Deputy Executive Director's busy interactions with other organisations
Both Judy and I – along with a number of Mandela Rhodes Scholars – represented the MRF during the 10th year anniversary visit of The Elders, an organisation to which our late Founding Patron lent his support. In addition I participated in the latest meeting convened by the Graça Machel Trust and the Mandela Institute for Development Studies which, as I have reported previously to MRF stakeholders, is exploring the possibilities of an African Youth Development Network. It was a source of pride that Julia (Cloete) Levin (MRS SA & UCT 2005) facilitated the consultation. Judy's travels included a visit to Kenya, where she presented to Oxford University Press East Africa staff, as well as hosting a very well attended gathering of Mandela Rhodes Scholars which MRF Trustee Janet Kabiru joined. Judy also addressed the Oprah Winfrey Leadership Academy for Girls, and visited KwaZulu Natal as keynote speaker to a school principals' conference, while also catching up with the Mandela Rhodes Community (MRC).
MRF-Alumni engagement framework finalised
Spurred on by MRF Programme Associate Coralie Valentyn (SA & UWC 2014), a superb Alumni Engagement Framework document has been produced. It details the many existing forms of interaction between the Foundation and Alumni, but also prefigures new initiatives such as a magazine, further physical convening, and increased collaboration with like-minded organisations. My sincere appreciation to the multi-talented, multi-disciplinary Team MRF.
Shortlisting process for the Class of 2018 Mandela Rhodes Scholars in full swing
Round three of the extremely rigorous selection process for the Class of 2018 Mandela Rhodes Scholars is well under way – shortlisting for final interviews. More news in the next update.
Share this article: