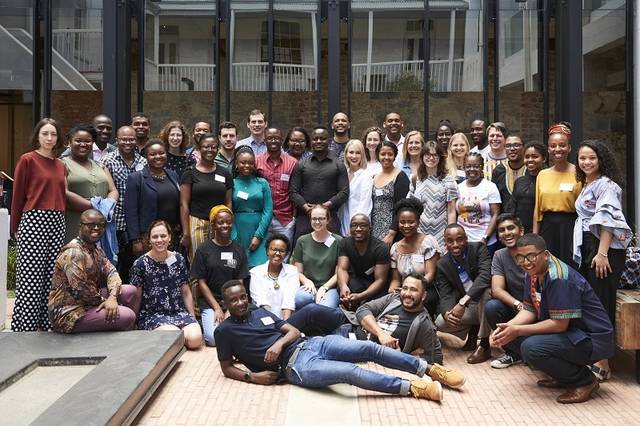 Foundation News
December 2019 update from the MRF
Dear Stakeholders,
It gives me great pleasure to share with you key highlights of the last three months including some exciting developments with global stakeholders and an historic weekend of alumni events.
Stakeholder Engagements
The MRF has had several valuable stakeholder interactions over the past few months with both local and international organisations exploring partnership possibilities. The highlight of those engagements was a gathering hosted by the McCall MacBain Foundation and the Rhodes Trust in Oxford, which was attended by several global like-minded organisations in the scholarships and leadership development field. Beyond sharing valuable lessons in our programme endeavours, seeds were planted about the possibilities of creating platforms for these global alumni groupings to connect, share ideas, and enhance a sense of global leadership and impact.
Alumni Gathering Weekend
On the weekend of 29 November to 1 December 2019, the MRF family convened in Cape Town under the three themes of connection, celebration and closure. Communications and Alumni Manager Abigail McDougall noted the following about the events.
'Alumni gathered to reconnect and build relationships across cohort, country, and disciplinary boundaries. Time was spent sharing stories, eating together, engaging in a 'spark session' connecting to people with similar interests, and going deep on questions of leadership and heritage. There was a palpable sense of the MRF magic being reignited, and an exciting overlap between what alumni are thinking about and hoping for, and the MRF's strategic focus areas for the next phase of impact. The MRF launched its new alumni platform, MandelaRhodesConnect, which received a resounding reception. Saturday night was a soulful celebration of newly appointed CEO Judy Sikuza, who is herself an alumnus of the Foundation's programme. The evening entailed thought-provoking panel conversations on African Heritage and Identity with esteemed guests Dr Wanjiku Muiruri-Mwagiru, Mo Barry, Dr Shose Kessi, and MR Scholar Athambile Masola, which Judy moderated. There were also warm tributes from loved ones and colleagues, and of course some live music and dancing. On Sunday afternoon we gathered in Bishopscourt with friends and stakeholders to say farewell to Founding Executive Director Shaun Johnson. MRF Trustee Achmat Dangor gave a tribute to Shaun's career and impact at the MRF. Shaun addressed the gathering with some parting words, and Mr Dangor was in turn also recognised for his exceptional contribution, as he retires from his role as a Trustee. It was a warm and fitting conclusion to a historic weekend in the life of the MRF.'
Staff Matters
Jessica Ilunga (MR Scholar DRC & UCT 2018) completes her one year internship with us at the end of 2019. Given the tremendous value she has added in our programmatic and communications efforts, she will be dearly missed. We wish her all the best as she pursues her PhD studies next year. Heart-felt congratulations to the incredible MRF team as a whole, for the outstanding collective efforts and successes this year.
All of us at the Foundation wish you an enjoyable and safe festive season, until we reconnect in 2020.
Share this article: