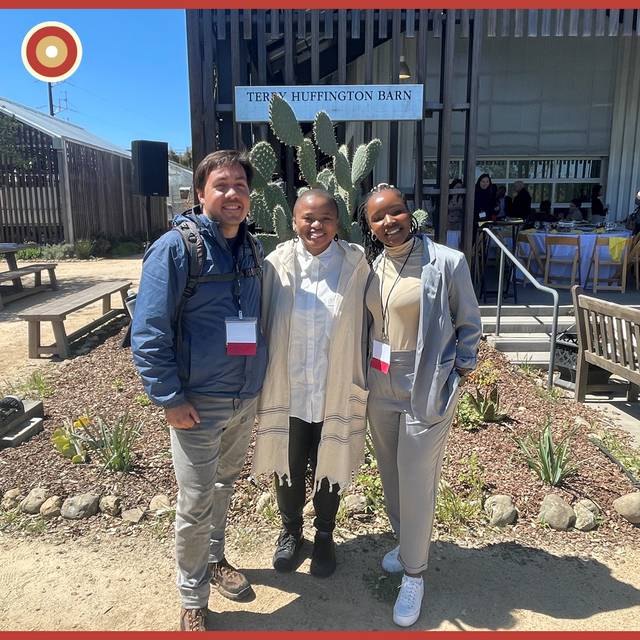 Foundation News
Global Fellowships Forum: MRF representatives
Last week, The Global Fellowship Forum convened at Stanford University for 3 days of sharing of best practices. Representatives from the Mandela Rhodes Foundation were in attendance along with seven other fellowship programs and top experts on policy, climate change, and sustainability. Alexandre Lenferna and Hlumelo Marepula who are two of Africa's brightest young leaders in the area of climate change accompanied Judy Sikuza for this occasion. Read their brief profiles below.
Alexandre Lenferna (South Africa & Rhodes University, 2011)
Alex has over a decade of experience working on climate justice through teaching, research, writing, organising, activism, and advocacy. He currently works as a postdoctoral research fellow in the Nelson Mandela University Department of Development Studies. His research focuses on energy, mining, and climate justice. Alex also serves as the secretary of the Climate Justice Coalition – a coalition of South African trade unions, civil society, grassroots, and community-based organisations. Alex has written and published widely on climate justice, on topics like fossil fuel divestment, geoengineering, carbon pricing, climate migration, and climate reparations.
Hlumelo Marepula (South Africa & University of Cape Town, 2020)
Hlumelo is a budding Environmental Engineer who has made her mark in the sustainability space both nationally and globally. For her undergraduate research in Civil Engineering, she explored using human urine to produce urea by developing a process which could potentially replace harmful fossil-fuel based methods. She went on to present her research at the Global Falling Walls Lab in Berlin, Germany, amongst 99 other young innovators. This opportunity heightened her passion for addressing issues around sustainability and climate change and led her to pursue her master's degree in water quality engineering. She was later offered a position perfectly aligned with her passion and values in the Environmental Engineering Department at Jones & Wagener, a specialist firm of consulting engineers and scientists in Johannesburg.
Share this article: