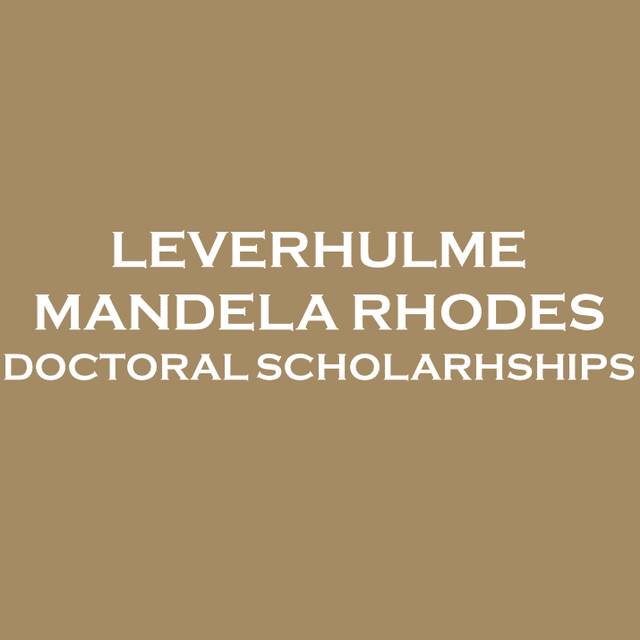 Foundation News
Leverhulme Mandela Rhodes Doctoral Scholarship 2018/2019
I am delighted to inform all Mandela Rhodes Scholar alumni that the application process for this wonderful opportunity gets under way today.
Mandela Rhodes Scholar alumni who are interested in applying to the Foundation to be recommended for a Leverhulme Mandela Rhodes Doctoral Scholarship to the United Kingdom should contact MRF Operations Director Ernst Gerber (ernst@mrf.org.za) to request an application form. Applications will close on 13 April 2018.
The new Leverhulme Mandela Rhodes Scholarships programme invites the MRF, after a rigorous selection process culminating in final interviews, to recommend two Mandela Rhodes alumni to our partners The Leverhulme Trust in London. The Leverhulme Trust will then, according to terms agreed with the recommended candidates, assume financial responsibility for doctoral study at a recognised UK institution of higher learning.
It is expected that the successful applicants will be informed by mid-year, and would begin their doctoral studies in the UK in September 2018.
It is important to note that the award is conditional upon the recommended candidate successfully securing admission to an appropriate institution for their PhD studies. The continuation of funding by The Leverhulme Trust to the Scholar is also contingent upon satisfactory progress by the recipient.
I wish all candidates the very best of luck.
Share this article: