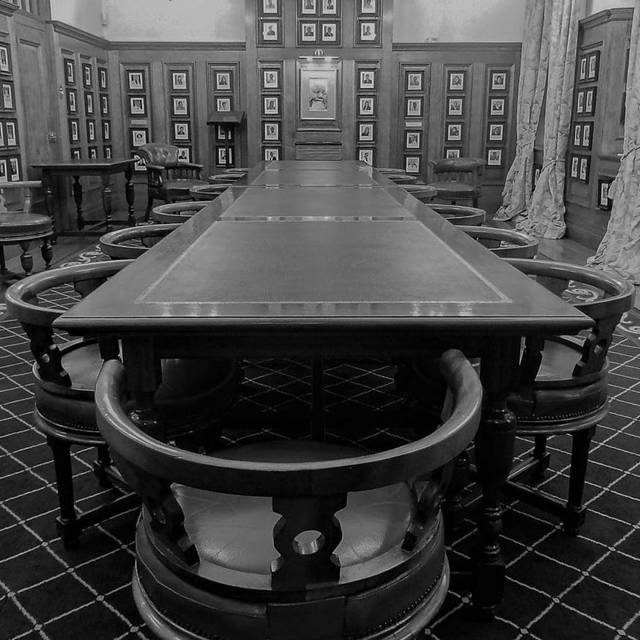 Foundation News
Advertisement for the Mandela Rhodes Foundation CEO position
Chief Executive Officer
The Mandela Rhodes Foundation was launched in 2003 as a joint initiative between the late Nelson Rolihlahla Mandela and the Rhodes Trust. Its central purpose is to develop exceptional leadership in Africa. The Foundation's founding principles may be found on the website. The MRF's flagship activity, the Mandela Rhodes Scholarships, is Africa's leading postgraduate scholarship and leadership development programme. Close to 500 Mandela Rhodes Scholarships have been awarded to candidates from 26 African countries to study at Honours or Masters level in South Africa. Because of the incumbent's impending retirement from the position, the Foundation seeks to appoint an accomplished new Chief Executive Officer with strong stakeholder management experience, leadership stature and strategic acumen to lead the Foundation through its next stage of evolution, in accordance with a five-year strategy approved by the Trustees.
The role:
Reporting directly to the Board of Trustees, the CEO will:
Oversee the ongoing advancement of the Foundation in line with the founding objectives
Develop the strategic plan and annual budget in alignment with the Board and to drive implementation of these strategies and the policies of the Foundation
Promote and preserve strategic relationships, mindful of the wide variety of key stakeholders – including, crucially, existing and potential new donors
Serve as the primary MRF representative and spokesperson to the Government, business, political, media and all other relevant organisations and individuals
Ensure the highest levels of good governance and transparency in all aspects of the Foundation's operations, including fairness in the process leading to the awarding of the Mandela Rhodes Scholarships.
The person:
Must have a proven record of outstanding organisational leadership
Experience of leveraging an established brand and an ambitious approach
Experience in collaborating with global and local partners
Strong network development and relationship management skills, including in the area of significant fundraising
Evident enthusiasm about working with talented young people
A postgraduate degree is required
Please reply with full details, quoting Ref.: MRF-ED, before Friday, 12 April 2019, to: mrfed@spencerstuart.com.
Please note that the recruitment process is being handled by Spencer Stewart leadership consultants. Please refer all queries about the process and/or the role directly to Spencer Stuart and not to the MRF. Email mrfed@spencerstuart.com.
The PDF of the advertisement is available below: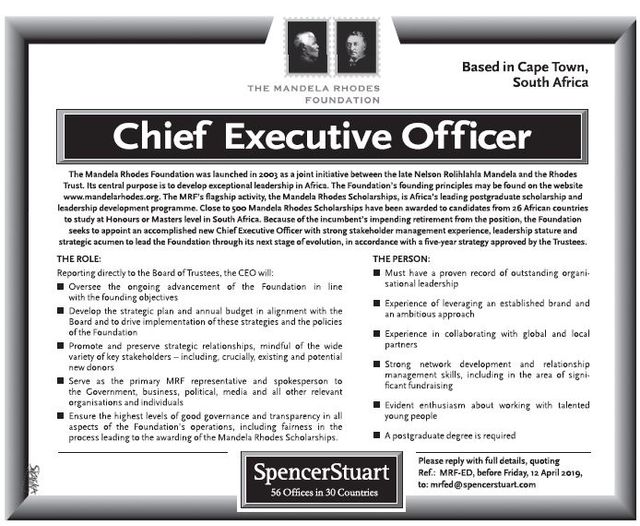 Share this article: