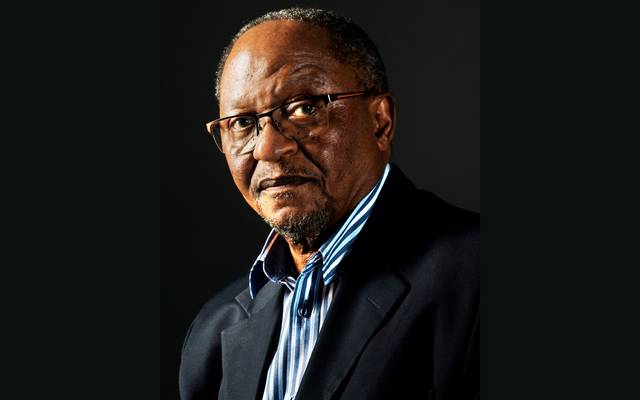 Foundation News
MRF chairperson Professor Njabulo S. Ndebele retirement
It is with deep gratitude and appreciation that the Board of The Mandela Rhodes Foundation announces that our chairperson, Professor Njabulo S. Ndebele, who has served on the board since the Foundation was established in 2003, and as our chairperson for the last decade, has indicated his intention to retire, a decision he shared with the Board at its meeting during the 20th Anniversary celebrations of the MRF in July 2023.
The Board is in the process of planning an orderly transition of leadership. In the meantime, we record our indebtedness to Professor Ndebele for his untiring service and unwavering commitment to the success of the Foundation and its scholars.
Professor Ndebele said, "It is a great honour to have been among a small group of remarkable people who were appointed by Mr. Nelson Mandela to serve on the inaugural Board of Trustees of The Mandela Rhodes Foundation (MRF) in 2003. Since then, and together with the Board, the founding Chairman, Professor Jakes Gerwel, and founding CEO, Shaun Johnson, gave sturdy shape and capacity to enable the MRF to flourish outstandingly in its mandate to select scholars across the African continent toward the fulfilment of our vision to help develop exceptional leaders for our continent.
This task would have been impossible without our partners, the Rhodes Trust, and donors who have steadfastly stood behind the Foundation with their generous and committed support. Our current CEO, Judy Sikuza, with her extraordinary team, continue to build the legacy of our Founder to greater heights.
I look ahead with great anticipation as the MRF enters the next phase of its sterling service under new governance leadership once the Board has completed its work to appoint a new Chair. It is with a sense of great fulfilment that I leave this very special organisation after two decades of being a part of its growth."
MRF CEO, Judy Sikuza, said, "It has been an incredible privilege to experience in close proximity the kind of exceptional leadership that Professor Ndebele has displayed throughout my 16-year journey at the Foundation first as a Mandela Rhodes Scholar, and now as CEO. He has led the Foundation with vision, humility, integrity, and courage and has embodied the kind of leadership we seek to build in our Mandela Rhodes Scholars. I feel deeply honoured as CEO to have had his wise guidance and mentorship. We at the Foundation will endeavour to carry forward with us all the important lessons he taught us about pursuing Nelson Mandela's vision of a truly just, equitable and more humane Africa. He will be truly missed."
In the 20 years since the Foundation was established it has awarded more than 620 scholarships to students from 33 African countries. For more information regarding the Foundation's programming go to: https://www.mandelarhodes.org
From the Board of Trustees of The Mandela Rhodes Foundation
For any interview or image requests, please contact Abigail McDougall (MRF Communications & Alumni Manager) on abi@mrf.org.za
Share this article: