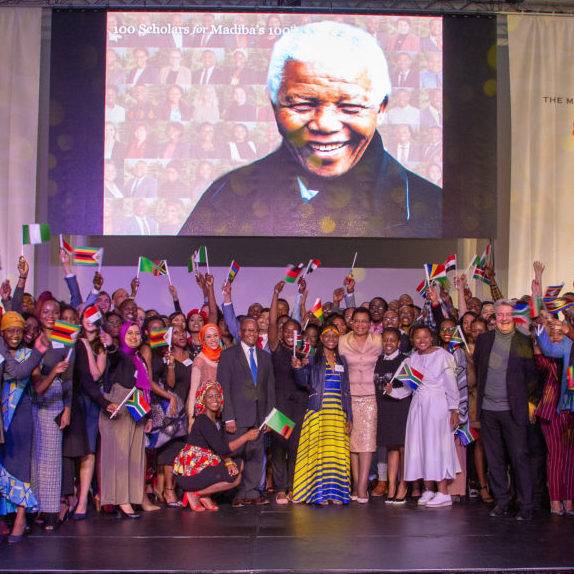 Foundation News
Celebrating 100 Mandela Rhodes Scholars for Madiba's 100th
The Mandela Rhodes Foundation in Cape Town has celebrated the centenary of its Founding Patron Nelson Mandela with a 'gift' of 100 Mandela Rhodes Scholars in residence – the largest cohort in the MRF's history. The Foundation simultaneously celebrated its own 15th birthday, having been birthed at the time of the Rhodes Trust's centenary in 2003.
Guests described the events as magical and tremendously uplifting and inspiring. The centenary milestone also marks the fulfilment of a personal commitment made to Mr Mandela by MRF Founding Chair, the late Professor Jakes Gerwel, and Founding Executive Director Shaun Johnson, when the Scholarships Programme was launched. That commitment was that the new Foundation would have achieved a scale whereby it was a living testament of the vision that Mr Mandela had of providing education and exceptional leadership development opportunities to aspirational young leaders from across the continent.
The celebrations kicked off with a cocktail reception on 13 July, during which the inaugural Alumni magazine, Young African, was launched. It was unveiled by MRF centenary Project Lead Judy Sikuza (Mandela Rhodes Scholar SA & NMMU 2007) and Coralie Valentyn (SA & UWC 2014), Founding Editor-in-Chief and Editor respectively. Young African was inspired by a desire to connect meaningfully with those in and outside the Mandela Rhodes community. It is a mouthpiece from which to hear what is emerging from the continent, giving credence to the ingenuity and potential that is Africa.
The following day, in partnership with Oxford University Press (Southern Africa), the MRF hosted a half-day symposium on the subject of Re-imagining Higher Education in Africa. MR Trustees, Scholars, Alumni and OUP staff participated. The themes explored included Indigenous Knowledge in Africa, Representation in Higher Education, and The African University of the Future. Thereafter the evening festivities began with an exhibition curated by MRF intern Zimpande Kawanu (Mandela Rhodes Scholar Zambia & UCT 2017) titled Mandela through the Decades which accompanied live performances by MR Scholars, beautifully setting the tone for what followed.
The grand finale included some of Mr Mandela's favourite songs performed by a children's choir, a tribute video honouring his legacy and the 'reveal' of the 100 African Scholars in residence in the presence of keynote speaker Mrs Graça Machel. Mrs Machel addressed the group, reminding them of their responsibilities as young African leaders. The night ended with a joyous celebration enjoyed by all – true testament that the Madiba magic lives on.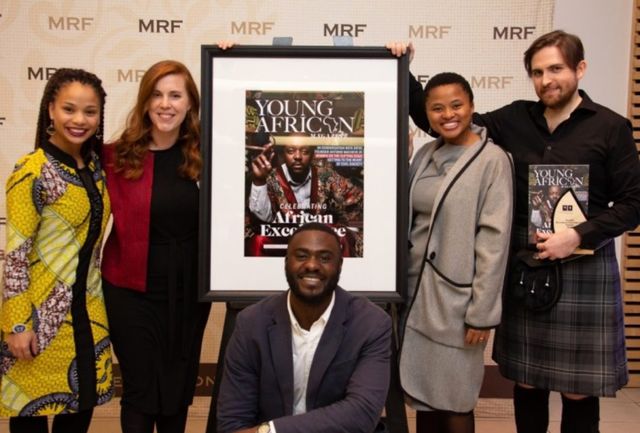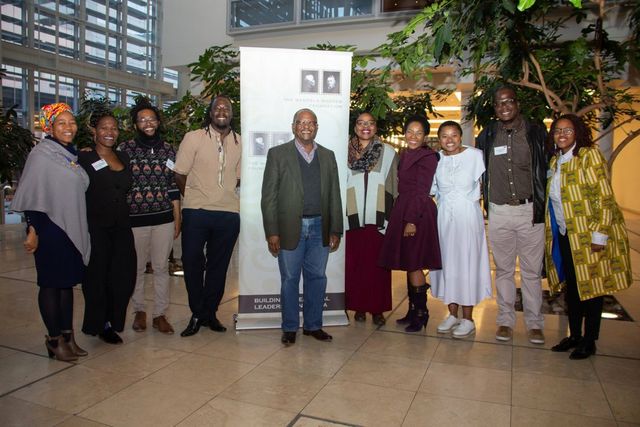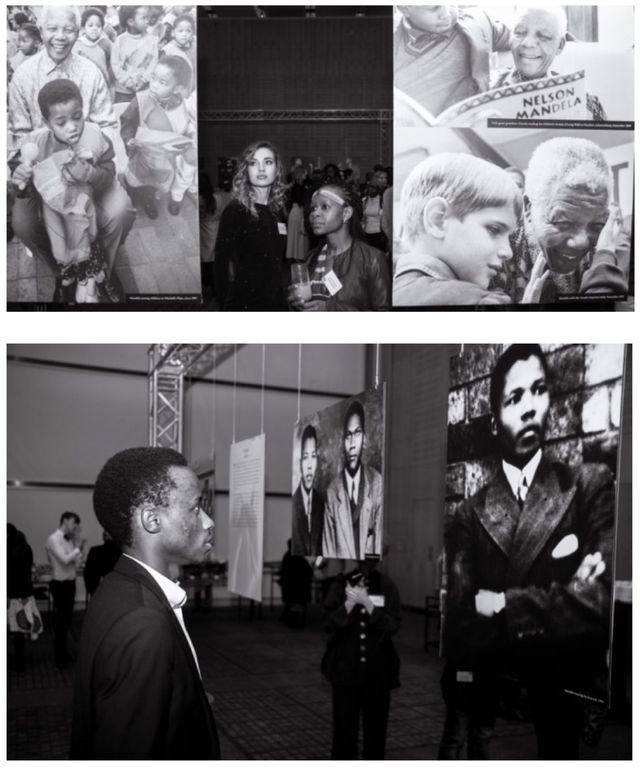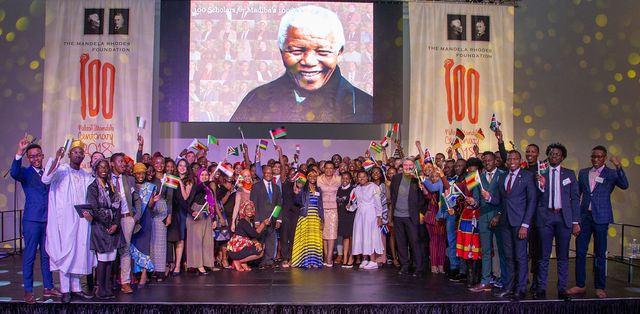 To date, 444 Scholars from 25 African countries have received Mandela Rhodes Scholarships. Get to know the scholars here.
Symposium on Re-imagining Higher Education in Africa
Part 1: Indigenous Knowledge in Africa
Part 2: Representation in Higher Education
Part 3: The African University of the Future
Related content
Launch of the Young African Magazine
Madiba, Scholars, and the future of Africa (Announcement)
Share this article: