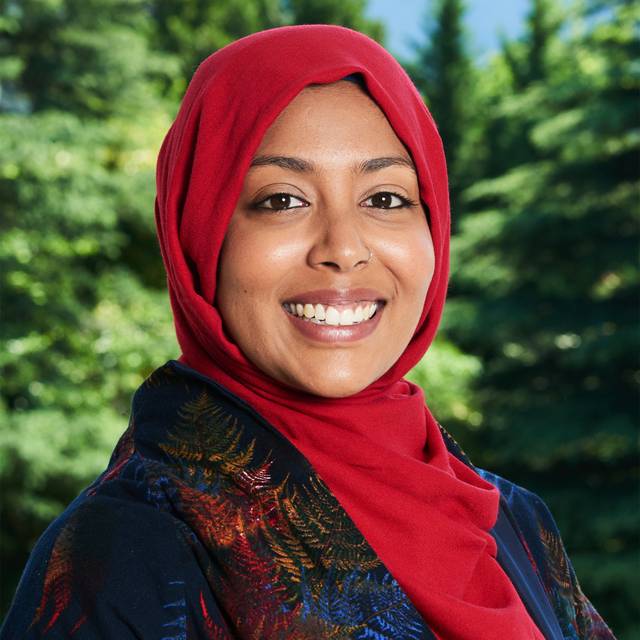 Inside the Programme
Completion Workshops: The value of an open mind
Noorjan Allie reflects on some of the lessons she her year in residence taught her.
Someone once said, " Preconceived notions are the locks on the doors of wisdom". I have never felt this saying to be more true than having spent a year with the 2020 cohort. My goal for the year was to engage with as many of the incredible minds that the foundation had to offer, having set aside time for the workshops, planned all the intelligent conversations that I would want to have, and had the general sense that we were all on similar pages in terms of our views on social justice issues and our vision for what an African future may look like. Golly, was I wrong!
Firstly, the Corona virus had halted one-on-one sessions with my pod and destroyed any chance of contact workshops. The "intelligent" conversations that I had planned out to the bullet point didn't quite seem to materialise and I had come to realise that while each individual member had a vision for a better Africa, not everyone's visions aligned, to a point where ideas ranged from conservative to radical.
Clearly, this year was not going according to plan and so I resigned myself to just go with it and take it all in, in whichever form that may take. And it turned out to be quite brilliant actually! Pod connections become more deliberate, with a focus on teammates' holistic wellbeing as opposed to the sometimes stuffiness of academic conversations. I had begun the beautiful journey of forming tight-knit friendships with a few scholars who had more to offer than just their minds but became confidants and soundboards, business partners and deal makers, I would even go so far as to say, like family. Where the doors of wisdom blasted open however, was engaging with the scholars on a multitude of topics and opening myself up to their opinions which were shaped by completely different lived experiences and geographies.
There is a beauty in holding true to one's beliefs while also opening yourself up to learn something new from someone new, without any expectation. Sometimes it's a bitter pill to swallow but allows you to become more introspective and check your own ego and opinions, mostly however it allows you to open yourself to so many beautiful gems of learning and discovery, which in my opinion is far better than what I could have concocted in my head.
Share this article: