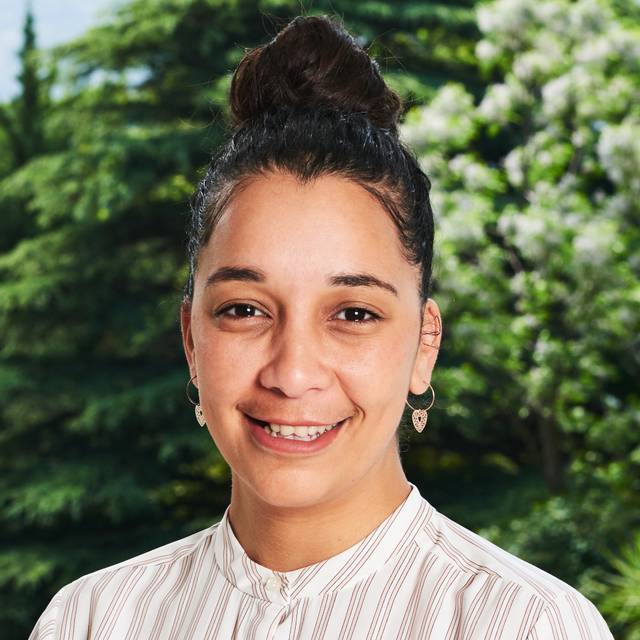 Inside the Programme
Completion Workshop: Embracing Complexity
In her reflection, Delecia makes a case for acknowledging the complexities that come with carrying certain identities and becoming more comfortable with the discomfort this presents.
Stretch collaboration is a way of collaborating in the midst of complexity and uncertainty, when inherent trust is not present within the group and where the only way forward is through experimentation. Our class was introduced to stretch collaboration - a tool developed by master facilitator Adam Kahane - at the completion workshop. One of the concepts that stood out to me was the way in which we need to see ourselves as part of the problem, in order to be a part of the solution. It is often easy for us to vilify "the other" – to describe ways in which governments, stakeholders, partners and even team members stand in our way of progression and innovation. It is much more difficult to see and own up to the ways in which we continue to perpetuate the status quo.
This reminded me of a reoccurring theme that stood out to me throughout the year in residence, which was that we need to become comfortable with living in tension. This means that we can be both oppressed and be the oppressor, that we should love all of our greatest qualities whilst embracing our shadows, and that we can be in conflict and connection with ourselves and others simultaneously. This was also again highlighted to me in the panel conversation on Gender Based Violence, where one of the speakers, a transgender woman, courageously shared her experiences of how heterosexual women also ridicule and inflict violence on those who don't conform to the binaries of gender. In these moments when we are confronted with the jarring reality of being a part of the problem, what we do next determines our character.
Whether you are passionate about solving issues related to gender equality, corruption, education, poverty or climate change, these wicked problems require collaboration where those around the table might not agree, might not like each other and trust is not easily given. Collaboration seems both essential, yet also impossible. When we choose to adopt a stretch framework rather than to force, adapt or exit, we invite ourselves and others to stay in conflict and connection with one another. It's an invitation to stay on the dancefloor even when we don't like the song. By choosing to dance together as partners, we relinquish control and invite experimentation. Uncertainty becomes the excitement of crafting the next dance move together while we all anticipate the changes of a complex melody. Sometimes we lead and other times we follow. We might step on each other's toes as we learn to move with the rhythm of the beat, yet the possibility of crafting a masterpiece is ever present.
The MRF defines entrepreneurship as "a belief in the critical role played by individual human effort, hard work, innovation and creativity in leading to the betterment of society and Africa's place in the world". As scholars we are required to harness the energy to use our talents to the full, with integrity and vigour. When we allow ourselves to be stretched in conflict and connection with others, we are reconciling and embracing our differences, actively using our entrepreneurial skills to contribute to the betterment of our communities and society at large, and practicing personal leadership that may inspire others to do the same.
The completion workshop was a full circle moment for me, one in which lessons from the previous workshops came in the form of new music and moves, some of which I was comfortable with and others which I still needed to learn. Whether your dance resembles a smooth Kizomba, a feisty tango or a multilevel hip-hop set, I hope that we can all courageously step onto our own dancefloors and that through our collective efforts, we can dance to the song of African prosperity.
Share this article: