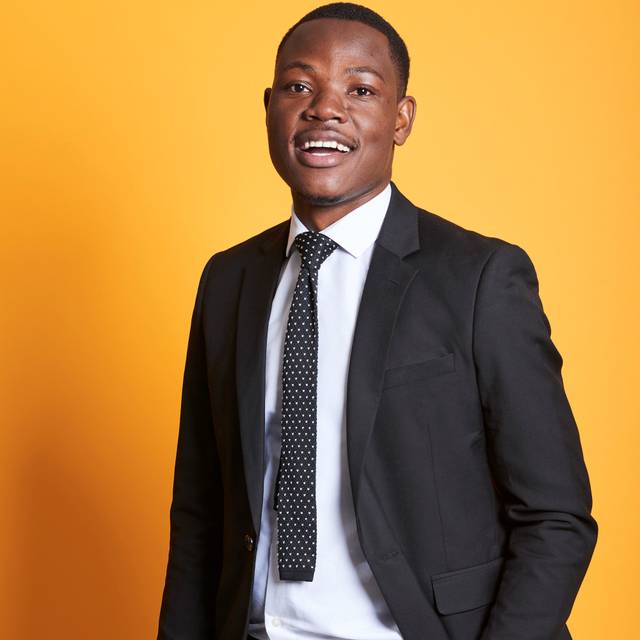 Scholar Stories
Yohane Gadama: The need for neurology
Meet Yohane Gadama, the young Malawian on track to becoming his country's second neurologist.
Yohane originally planned to study economics, but his academic ability stood out to his teachers and peers. He was destined to be a doctor. There is only one medical school in Malawi which accepts 80 students per year; securing a place is highly competitive. "Doing well in school was just something I did because it felt good to excel," Yohane says.
There is an ease and pragmatism to the way Yohane speaks about his journey. He seems to make choices because they make the most sense, finding gaps to step into. While he was pursuing his undergraduate degree, there were no qualified neurologists practicing in Malawi. In a country of 18 million people, many who needed specialist care were not receiving it. Yohane recounts an incident where a patient came into the hospital presenting with convulsions. The medication she was given was ineffective, and he realised that she needed to see a neurologist. This moment sparked an interest in understanding the brain, the spinal cord and the organisation of the nervous system. Shortly after Yohane graduated, Cameroonian neurologist Dr Joseph Kamtchum Tatuene visited Malawi and was seeing patients for free. Yohane jumped at the chance to work closely with him and to be mentored by him. This experience cemented his interest in the field. He and Dr Kamtchum Tatuene ultimately collaborated on academic papers for publication, one of which was on the management of strokes in Malawi.
Yohane began his specialist training with a Master of Stroke Medicine at the University College of London as a Commonwealth Scholar. His ultimate goal was to study neurology at Stellenbosch University in South Africa. In 2020 he received the Mandela Rhodes Scholarship and enrolled. The Leadership Development Programme exposed him to people outside his field – he had never spent time with Music or Arts scholars before. As an international student, he immediately made friends who could help him navigate everything from South African languages to public transport systems.
On a deeper level, Yohane says that being in the programme shifted the way he interacts with the world and with himself. The space has allowed him to grapple with questions of reconciliation. He says he has become accustomed to practices like checking in and checking out which "force you to go within yourself and ask questions that you maybe do not ask within your day to day experience". Engaging with alumni also gave him a glimpse of life ahead, and an idea of how to manage those expectations.
Yohane says that the determination to go above and beyond his limits, and the ability to admit what he doesn't know have brought him to where he is today. "If I don't know a particular thing, the key for me to understand it quickly is not to pretend to know it but to be humble and learn from everyone else." He makes an effort to learn from hospital staff at all levels of seniority, from nurses to porters to security guards. Yohane also credits God and the maintenance of his personal spiritual practice for his success. In the next decade Yohane wants to train more doctors in neurology and to become a prominent researcher. He hopes to improve the quality of care available to people who seek healthcare as he believes that access to medical resources should not be determined by how much money they have.
Share this article: