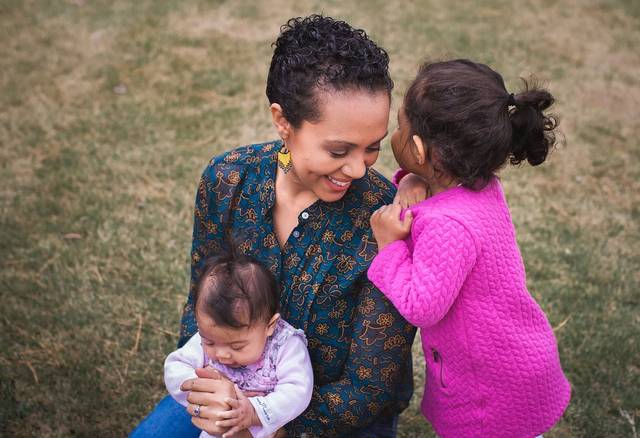 Young African Magazine
Developing Disease Detectives
Dr Alex de Voux (South Africa & UCT, 2005) is training the next generation of field epidemiologists to respond to COVID-19 and future pandemics.
Alex de Voux was one of the first eight Mandela Rhodes Scholars in 2005. Everybody wanted a piece of the Madiba magic, and Alex and her cohort found themselves at the centre of a media frenzy. This was an overwhelming experience for an introverted immunology student, and she recalls meeting Mr Mandela as an out of body experience. "We had as normal a conversation as you could imagine with media there and cameras flashing," she says. He immediately cracked a joke to put her at ease: "He asked me about myself and showed genuine interest in the scholars. I remember most how funny and personable he was. Time was suspended in those brief moments."
15 years later, Alex is a senior epidemiologist at the National Institute for Communicable Diseases (NICD) in Johannesburg. In January of 2020, the NICD was an obscure acronym. By March, South Africans were desperately decoding its daily statements, and once again Alex was at the centre of a whirlwind. The NICD had been preparing for months by the time COVID-19 arrived in South Africa, and Alex has been closely involved in the response. A large part of her job is training new graduates in Field Epidemiology. These trainees have played a critical role in South Africa's response to COVID-19, doing much of the door-to-door field work and contact tracing. This detective work helps epidemiologists understand the drivers of negative health outcomes (for example increasing COVID-19 infections) and identify or improve interventions. Alex is both inspired by the extraordinary commitment of her colleagues and trainees, and concerned by how the pandemic has exposed existing shortages and inequities in the healthcare system. These gaps have made the pandemic much harder on healthcare workers, she says.
Alex completed her PhD in Epidemiology at Emory University in Atlanta, Georgia. In 2015 she joined the Centers for Disease Control and Prevention (the CDC), where she worked as an Epidemic Intelligence Service (EIS) Officer. "At the heart of my work is a curiosity and a drive to learn, and to identify how public health interventions can make the biggest difference on a population level. At the core of it is thinking about human behaviour and what drives us to make decisions that may put us at risk of disease." Alex comes across as soft-spoken and reserved, but when speaking about her work she combines the endlessly inquisitive mind of the scientist with the big heart of someone concerned about social justice.
Alex is interested in how inequality can drive health outcomes, leading to the most vulnerable people being disproportionately affected by infectious diseases. Her PhD aimed to understand how social and sexual network attributes place certain individuals at greater risk of HIV infection in South Africa. At the CDC she practised making the findings of her research accessible and meaningful to a lay audience. Although Alex has been asking the kinds of ethical questions that COVID-19 has raised more broadly for a long time, she holds her expertise very lightly.
As a leader and mentor, Alex believes that being a good epidemiologist is about more than just technical skills or hard work: "It's about the why: the principles of achieving positive health outcomes for the population, and addressing things like inequitable access to healthcare – that is the motivation," she says. Additionally, Alex says that developing her emotional intelligence has helped her extensively in her career. She encourages her trainees to appreciate the importance of learning to word an email or how to give negative feedback in a constructive way. Alex says her time in residence as a Mandela Rhodes Scholar was transformative in this regard. "It was the first time I'd been in an institution or academic environment where EQ was the core of the conversation. We weren't looking at each other as scholars in terms of our disciplines and research, but as people, as individuals with life stories and histories and complexities and emotional qualities. We were talking about our self-worth. We were asked what kind of leaders we wanted to be, in terms of kindness, empathy, accessibility, and thinking about your impact. It completely shifted my perspective and made me think about myself as a leader very differently." Today Alex strives to maintain open and accessible relationships with her students, to support them to build their own EQ and soft skills.
A mom to two young daughters, Alex has recently taken up mountain biking and has surprised herself by becoming a bit of an adrenaline junkie. She says it gets her out of her head and into the world. She encourages her daughters to be curious and brave, and to pursue the questions for their own sake – not just to find the right answers.
Share this article: