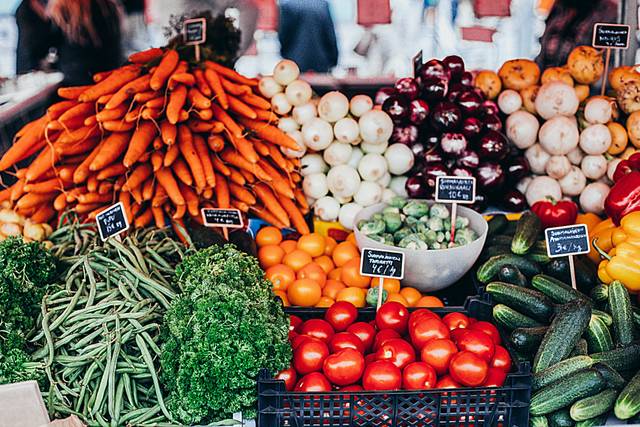 Young African Magazine
Food for thought: We need nature-based solutions
The UN Food Systems Summit has been dubbed a people's summit and a solutions summit. It has recognised that everyone, everywhere must take action and work together to transform the way the world produces, consumes and thinks about food. Dean Bhekumuzi Bhebhe (Zimbabwe & University of the Witwatersrand, 2018) suggests ways to sustainably feed the world while protecting the planet.
What agenda should Africa be pushing at the upcoming UN Food Summit?
"The era of unlimited natural resources is coming to an end, and Africa has arrived at nature's mighty feast at a time of shortage," write Jean-Michel Severino and Oliver Ray in their book Africa's Moment. The UN Food Summit begins on the 23rd of September and Africa has a unique opportunity to address the multifaceted problems that prevail in its food system. The ongoing climate crisis needs to be at the centre of United Nations Food Summit, as African communities have continued to struggle to find sustainable methods of producing food sufficiently under such different and often unpredictable climatic conditions.
Nature-based solutions are the way forward
The UN Food Summit affords Africa an opportunity to place nature-based solutions at the forefront of the food agenda. The University of Oxford defines nature-based solutions as "working with nature to address societal challenges, providing benefits for both human well-being and biodiversity. Specifically they are actions that involve the protection, restoration or management of natural and semi-natural ecosystems; the sustainable management of aquatic systems and working lands such as croplands or timberlands; or the creation of novel ecosystems in and around cities." Nature-based solutions provide cross-cutting adaptation and mitigation benefits that can allow for the sustainable production of food. Practices such as agroecology support climate change adaptation, buffering societies from the impacts of climate change and reducing the risks associated with natural disasters. When implemented correctly, Nature-based solutions provide multiple benefits ranging from the restoration of degraded land to increasing crop yields. Sustainable agricultural practices such as agroecology and organic farming improve soil health, provide methods for water retention and a buffer against the use of chemicals on farm produce, thus reducing greenhouse gas emissions.
How Africa can leverage the Food Summit
The Food Summit is thus an opportunity to position nature-Based solutions at the forefront of the food agenda, while acknowledging how industrial agriculture and its practices (such as the use of pesticides, fertilisers, and the tillage of soil) contribute to biodiversity loss and the pollution of air, soil and water. Synergising nature-based solutions into the eligibility criteria for biodiversity and land degradation neutrality projects would have the effect of empowering local food production networks.
Africa needs to commit to incorporating sustainable farming at the local and national levels. This can be achieved by aligning national development plans and agricultural policies while recognising the intrinsic socio-cultural, economic, and ecological values of these practices.
Financing sustainable agriculture
There is also a need to address how African states interact with development financial institutions (DFIs). The need for strong public financing is growing as the effects of climate change become more severe and complex. Member states in Africa must commit to taking real steps, such as boosting investment, to support nature-based solutions as a viable path to re-imagining Africa's food system. Currently less than 2% of total climate finance flows are funding nature-based solutions initiatives globally and there is a $2.5 trillion investment gap in sustainable development sectors. DFIs such as the African Development Bank play a vital role in bridging this gap by financing government programs. African states need to work closely with DFIs to increase investment in agriculture, especially as many financial incentives currently favour unsustainable production methods. African countries also need to bridge the gap between DFIs and smallholder farmers as investment in smallholder agriculture will help expand the cultivated acreage for important crops like rice and sorghum.
One key outcome of the Food Summit
The climate crisis is not waiting for us. Nature-based solutions can combat and mitigate the food crisis that is prevalently being aggravated by an ongoing climate crisis. The upcoming UN Food Summit must produce a policy blueprint that is focused on agricultural production, which has the potential to play a significant and effective role especially in times where the environment has grown to be uncertain.
Share this article: