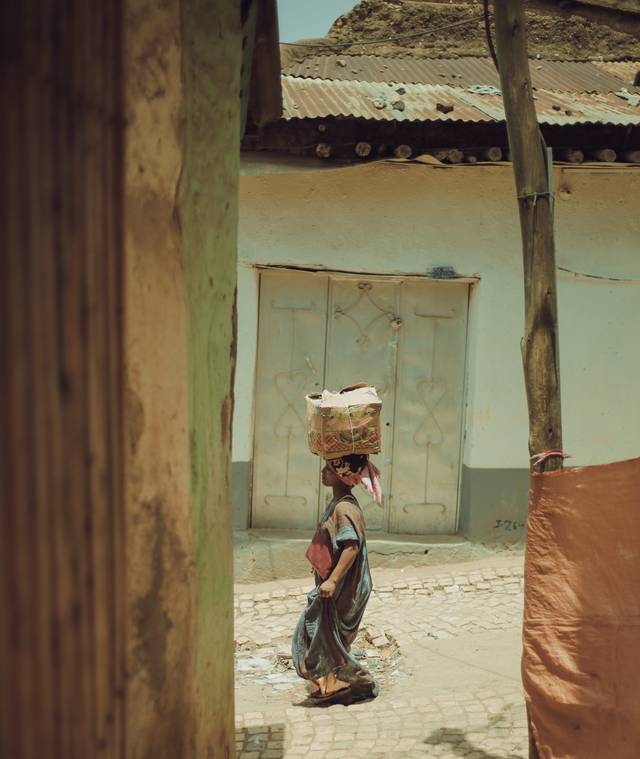 Young African Magazine
There are no NEET little boxes
After 61 years of independence, African states still have young people who have not been educated, employed or trained in any skill to sustainably uplift themselves from poverty, Merlyn Nomsa Nkomo writes.
The MRF second year program is designed for scholars to put theory into practice. Personally, after months of workshops, engagement, digging deep and inward reflection, the theory had left me on edge. The world around us was reeling from COVID19 and the disintegration of everything our civilizations had been founded on. There was a universal feeling of helplessness and it weighed heavily on us who had, not so long ago, pledged our aspiration to being young African leaders. We were elated at the opportunity to contribute to real issues on the continent in partnership with UN Women. Our group's project, aptly named Phakama (rise or stand up), was an innovative approach to solving the problem of youths Not in Education, Employment or Training (NEETs).
At the centre of the NEET problem is Africa's inefficient investment in and use of our human capital, which is a failure to reap the demographic dividend. This creates a vicious cycle of poverty beginning and ending with neglected and forgotten young people left to contend with poverty on their own. As a diverse group of scholars with different interests and skillsets, approaching a very topical and widespread problem of youth unemployment, we never anticipated the complexity that was in store for us.
Our primary goal was to create a model solution to the problem of NEETs that could be considered for upscaling and adaption on a continental level. It wasn't long before we came to a very steep incline in the process. Team Phakama is a very learned bunch if I do say so myself. We are from diverse backgrounds of expertise and experience ranging from natural sciences, law, education, climate change and sustainability studies, international relations, politics, economics and education. Even so, the complexity of the NEETs problem gave us a renewed appreciation of the needs of young people on the continent. We interrogated what education, employment and training are in their truest sense. There was no one size fits all definitions and there were certainly no easy solutions. Somehow, the very common condition of millions of young people on the continent, at different levels of education and accomplishments could not be easily packed into neat little boxes for our understanding.

A recent trip to Mozambique landed me on the coal face of the African NEETs problem. I was camping on Mount Gorongosa in Sofala as a scientist on an expedition with others. Mount Gorongosa is an integral part of that region's hydrology. The forests on this mountain are being lost at a rate of a hectare a day, a record loss of critical habitat for many unique species only found there. People living on and around the mountain are clearing and burning the forests at unprecedented rates. Hundreds of thousands of rural people, mostly women and children, are living in abject poverty with the forest left as their only resource. There are no high schools in the area for very long distances and boys are favoured over girls to educate. For those sent to school, the lack of employment available after school makes going to school itself an expensive waste of time. By the time they are teenagers, most girls are married off and start to bear children and work the fields. The young men we worked with were all under thirty and they each had two wives and varying numbers of children. This experience led to further questions: How suited are our education systems to local contexts and needs? Is the cost in time and finances for poor people worth the outcomes in different contexts?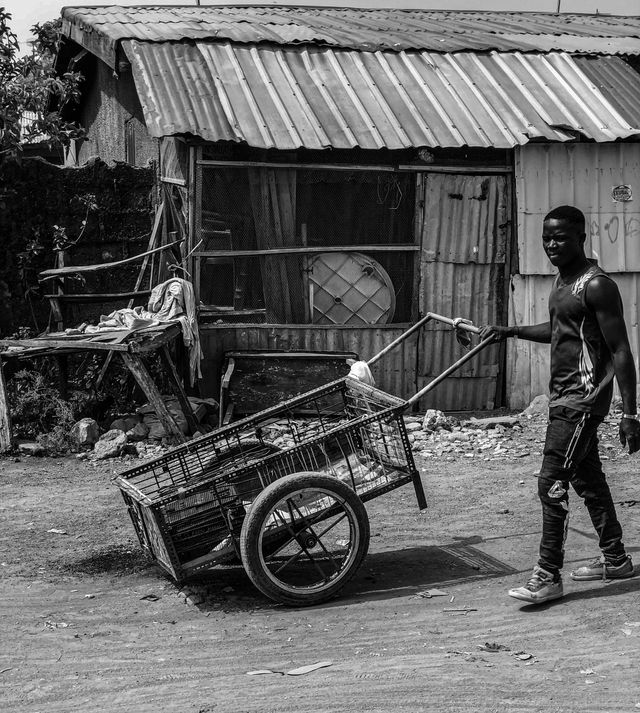 Back to Project Phakama: In the end we based our model [for intervention] on the Southern African Customs Union (SACU) nations: Botswana, The Kingdoms of eSwatini and Lesotho, Namibia and South Africa. This choice was largely dictated by the limiting factors of time and information. Most countries were severely data deficient and even for highly researched countries like South Africa, up-to-date figures and specific statistics to account for the nuances were lacking. We realised the grim reality of the lack of focused research and capacity to meet the needs of African youths. How do we hope to solve these problems when there is a lack of scholarship on the nuances that would help create effective theories of change? And are current interventions misplaced because of this lack of data? These were questions we began to ask.
Young people struggle to apply their skills, knowledge and talents in their societies be it with an engineering degree or a grade seven education in rural Mozambique. Many young people are working, they are just not gainfully employed. Do we need to expand our thinking on what employment is and think about whether we are looking for gainful employment or ways to distribute the gains of employment?
Lastly, as a community of present and future leaders, are we representative of the realities of the continent? Project Phakama changed our outlook on how representative our leadership is, our skills, lived experiences and countries considered. What can we do in our privilege to grow our awareness and relevance to the communities we represent? As a community of leaders, we have great potential to change Africa. When I think of our work as Project Phakama juxtaposed with the youths I met in Mozambique I have hope. Discovering new challenges brings us hope because we now know where the real problems are. We also understand our shortcomings as aspirant leaders who are more familiar with achievement than with facing complicated challenges that are near impossible to solve.
Let us rise to the occasion and go beyond certificates and lead. Leadership is a choice we make every day, a recommitment to contributing solutions to a problem. We have been set up for success, from our year in residence to the second-year program and the alumni opportunities. We have a duty as scholars and leaders to advance knowledge on the problems our continent faces. Let us move our continent forward.
Share this article: