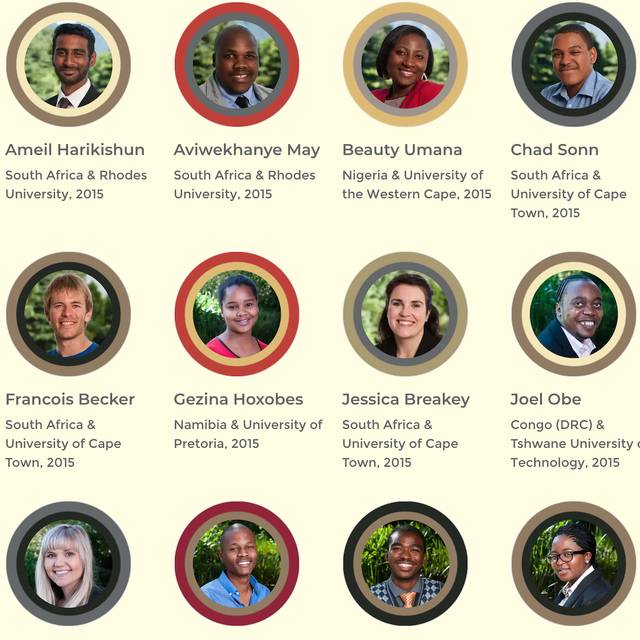 Foundation News
2015 scholars announced
The Mandela Rhodes Foundation is delighted to announce the selection of the 11th cohort of Mandela Rhodes Scholars, who make up the 'Class of 2015'.
The 40 new Mandela Rhodes Scholars selected at the final interviews in Johannesburg and Cape Town in October, bring to 275 the total number of Scholarships awarded since the programme was established in 2004.
Details of the new Scholars, including their countries of origin, institutions of study and degrees to be undertaken, can be found on the Class of 2015 page.
During their time in residence, Mandela Rhodes Scholars pursue their postgraduate studies and participate in customised leadership development programmes.
Details on the Mandela Rhodes Scholarships programme may be found in The Scholarship section of this website.
For further information about the Mandela Rhodes Scholarships, requests for interviews with Foundation staff or Scholars, or copies of photographs for publication, please contact Pam Barron (Scholarships and Property Coordinator) on 021 424 3346 or pam@mandelarhodes.org.za.
Share this article: