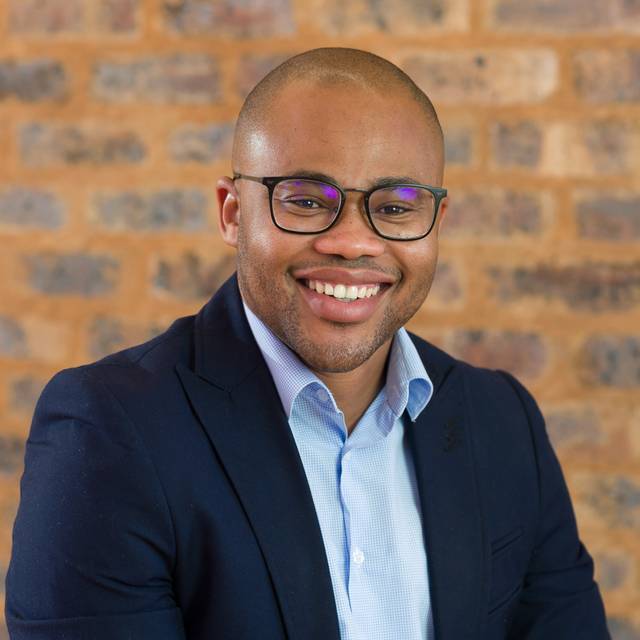 Foundation News
Historic appointment of Mandela Rhodes Alumnus to Board of Trustees
The Mandela Rhodes Foundation is pleased to announce that Dr Osmond Mlonyeni has accepted a nomination to become a Trustee of the Foundation. Osmond is the first-ever alumnus of The Mandela Rhodes Scholarship to join the Board of Trustees, making his appointment a historic first in the life of Nelson Mandela's legacy organisation for leadership development.
The Trustees officially welcomed Dr Mlonyeni at the annual Board meeting held on Monday, 8 June 2020. Chair of the Board of Trustees, Professor Njabulo S. Ndebele, said "Dr Osmond Mlonyeni's appointment is a historic and delightful moment for the Board and the Foundation. Osmond is the first person from the next generation of leaders to join the Board of Trustees. As an alumnus of the Mandela Rhodes Scholarship, he has a deep understanding of the Foundation's values and the impact it can have in the lives of its Scholars. Osmond is both very accomplished and exceptionally wise, and has an impressive set of skills and experiences that will add tremendous value to the Board. We welcome him warmly and look forward to many stimulating engagements as we chart the future of the MRF together."
Osmond is a South African Mandela Rhodes Scholar in the Class of 2009. His appointment is a particularly proud moment for an organisation that believes in the leadership capacities of young people, and is testament to the value of investing in their development. CEO Judy Sikuza said, "Osmond brings to the Board of Trustees unique expertise, but more importantly, the humility and humanity that are the true trademarks of Madiba's legacy. Osmond's appointment heralds the beginning of an intergenerational dialogue among Trustees, which presents a deep well of collective wisdom for the MRF to draw from. We are grateful that he has accepted the mantle of leadership and is committed to serving the Foundation at the highest level."
Dr Mlonyeni is a molecular geneticist specialising in the control of invasive alien species and is currently a manager at Future Africa, a Pan-African institute based at the University of Pretoria (UP) focused on transformative interdisciplinary research. Speaking on his appointment, he said "Personally, it is an honour and privilege to be invited to serve the MRF in this capacity. Considered in light of the recent appointment of CEO Judy Sikuza, it also illustrates the MRF's confidence in the emerging forest of leaders among Mandela Rhodes Alumni. At a societal level, this decision is a clarion call to act with intention to harness Africa's youth dividend to realize its full potential. I am humbled and look forward to this journey of service, growth, learning and transformational leadership in practice." Osmond has held many leadership and governance roles, including serving on the Strategic and Steering committees of Future Africa and Innovation Africa at UP, and as non-executive Director on the boards of two state enterprises.
The full biography of Dr Osmond Mlonyeni can be found here.
Share this article: