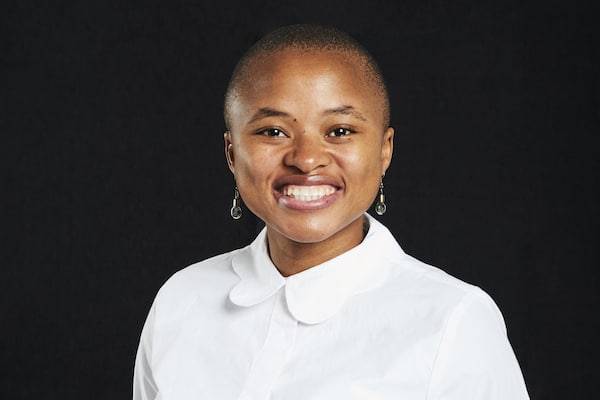 Foundation News
The Mandela Rhodes Foundation appoints new CEO
The Mandela Rhodes Foundation, the late Nelson Mandela's official legacy organisation for leadership development, today announces Judy Vatiswa Sikuza as the MRF's new Chief Executive Officer. She takes up the position on 1 August 2019.
Chair of the Board of Trustees of the MRF, Professor Njabulo S. Ndebele, said in a statement that Sikuza is herself a Mandela Rhodes Scholar from the Class of 2007 (South Africa & NMMU) and is currently the MRF's Deputy Executive Director, having first joined as MRF Programme Manager in 2014. Sikuza, 33, succeeds Founding Executive Director Shaun A. Johnson, who was personally tasked by Mr Mandela to establish the Foundation in 2003.
Ndebele said: 'After an exceptionally rigorous and open international process of identifying, shortlisting, and interviewing candidates of exceptional quality, we are delighted to appoint Judy Sikuza. Ms Sikuza embodies the calibre of leadership for which the Foundation strives, and we have watched her development with pleasure. We are very proud that a Mandela Rhodes Scholar has reached the highest position at the Foundation – this is indeed a historic moment.'
Ndebele added that Sikuza achieved an excellent track record in her position as Deputy Executive Director and has an exciting vision for the next phase of the MRF's growth as the organisation builds on the foundations put in place by her predecessor.
Sikuza is a leadership and organisation development practitioner with a passion for education and projects that support people to fulfil their highest potential. 'It is an honour and a privilege for me to accept this appointment,' she said. 'I am delighted to have the opportunity to lead a new phase of the Foundation's work, as we advance thought leadership around our four principles of reconciliation, education, entrepreneurship and leadership. Equally exciting is the focus on increasing our Pan-African footprint and enhancing impact through collaborations amongst our 400 alumni in 24 African countries.'
Sikuza was born and raised in the Eastern Cape, South Africa. She holds an M.A. in Organisation Psychology from Columbia University in New York City, which she completed as a Fulbright Scholar. Before joining the MRF, Sikuza worked at ABSA, Investec, and Reos Partners on systems change projects with leaders in business, civil society, and academia. She is a member of several boards in the education, publishing and communications sectors.
Sikuza has appeared on public platforms locally and internationally for institutions such as the Graça Machel Trust, Obama Foundation, Oprah Winfrey Leadership Academy for Girls, the University of Oxford, and the University of Cape Town. She has received several leadership and excellence awards including an Abe Bailey Fellowship to the United Kingdom in 2007, being named one of the Mail & Guardian's Top 200 Young South Africans in 2011, one of Michelle Obama's Young African Women Leaders in 2011 and an Archbishop Desmond Tutu Leadership Fellow in 2018.
Outgoing Executive Director Shaun Johnson, 59, is an internationally awarded author and scholar, and former editor, journalist, and activist. He said he could not be more delighted by the appointment. Johnson said: 'Judy is living proof of Madiba's belief that the best-of-the-best of young Africans have the capability to lead early and at the highest level. I have wholeheartedly supported her exceptional talent, and could not be prouder to hand over the MRF's leadership to her.'
Johnson will now refocus on his writing career after his 16-year tenure as Founding Executive Director of the MRF. Later this year, he will take up a Visiting Fellowship at Harris Manchester College at the University of Oxford as a Distinguished Rhodes Scholar, where he plans to write a narrative history of the Mandela Rhodes story.
Full information about the Foundation, its programmes and contact details may be found at www.mandelarhodes.org. For further comment or to request photographs or interviews, please contact Abigail McDougall, Communications Manager.
Email: abi@mrf.org.za
Tel: 021 424 3346 (ext 218)
Twitter & Instagram: @MRF_Africa
Facebook: Mandela Rhodes Foundation
MEDIA RELEASE ISSUED ON: 2 JULY 2019
Share this article: