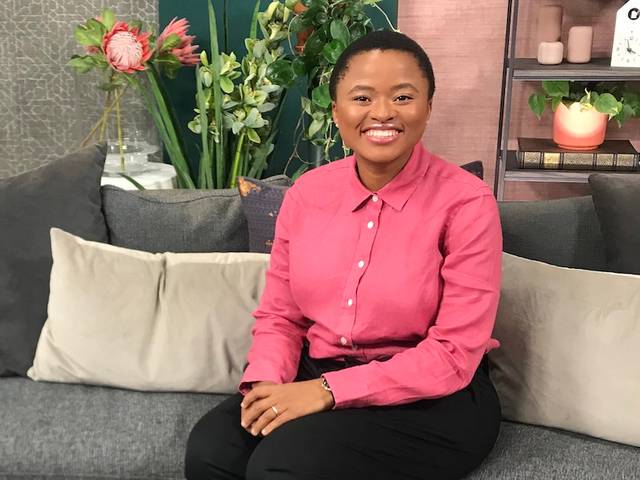 Foundation News
MRF Incoming CEO reflects on taking Madiba's vision forward
In an interview on Afternoon Express on Monday 29 July 2019, Judy Sikuza shared some of the ways in which The Mandela Rhodes Foundation invited her to think about what it means to be African, first 12 years ago as a recipient of the Scholarship and now as the incoming CEO.
Grappling with fundamental questions of self provides the opportunity to deeply interrogate the defining moments in life which lead us to our destiny. For Judy, it was having the courage to leave the corporate world and step into the unknown, opening herself up to being used as a vessel to unlock potential in others. She has indeed been an inspiration, not just to the many MR Scholars who have witnessed her wholehearted leadership over the years, but also to other young people across the continent who have dreams of affecting change in their communities.
When talking about the future of the Foundation, Judy is clear about possibilities for the next phase of the Foundation's development. She sees it as vital to continue delivering an exceptional offering through our flagship Scholarships and Leadership Development Programme.
Equally, there are three strategic priorities she intends on driving. The first is an increased African footprint delivered through a Pan-African outreach campaign. Secondly, exploring platforms and partnerships that harness the energy of the MRF's over 400 Alumni from 26 African countries in order to amplify impact. Lastly, to drive a thought leadership agenda that advances the Foundation's four principles of reconciliation, education, entrepreneurship and leadership, through platforms such as symposiums, podcasts, and Young African Online.
Judy officially steps into her new role on 1 August 2019, and can't wait to work with the team, Trustees, and relevant stakeholders in continuing Mr Mandela's vision that we build exceptional leadership capacity in Africa.
The full Afternoon Express interview is included below.
Share this article: