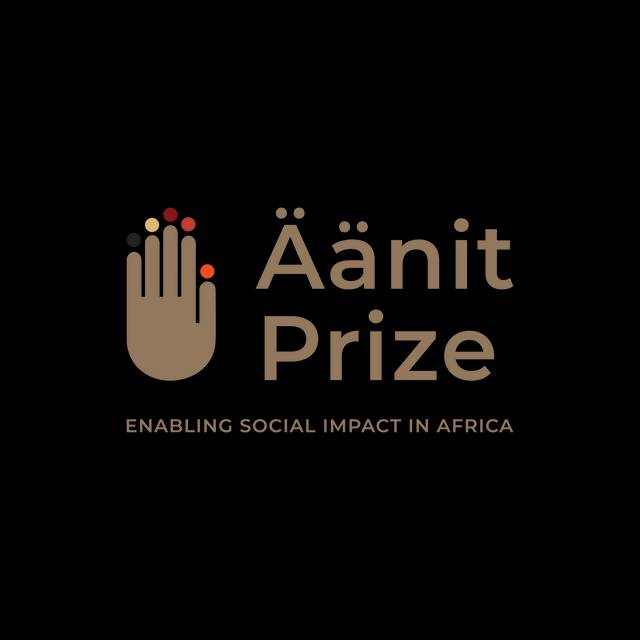 Foundation News
The Mandela Rhodes Foundation launches $80k Äänit Prize for social impact in Africa
The Mandela Rhodes Foundation, Nelson Mandela's official legacy organisation for leadership development, today announced a new prize. The Äänit Prize will award up to $80 000 per year to projects and organisations that can deliver positive social impact in Africa. The prize will be open to alumni of the Mandela Rhodes Scholarship and the Rhodes Scholarship and is funded by Ezrah Charitable Trust which was started by long-time MRF donor and Rhodes Scholar David Cohen.
Professor Njabulo S. Ndebele, chairman of the board of The Mandela Rhodes Foundation said he is delighted about the prize. "Our vision for entrepreneurship in Africa stems from our mandate to address inequality and contribute to the achievement of true equality, and to the alleviation of poverty and suffering. We know that innovative and creative individuals can make a significant difference to the lives of people across the continent." MRF CEO Judy Sikuza said, "We are very excited to announce the Äänit Prize as part of our focus on expanding the impact of our alumni. The prize will support both for-profit and non-profit initiatives with the potential to transform the lives of Africa's most marginalised populations. We will be looking for potential for positive impact, ideas that are feasible, and teams capable of executing them."
Äänit means "common work" or "joint effort" in Koalib, a minority language in Sudan. The name inspires a culture of collaboration and collective responsibility for Africa's future.
Graça Machel and Mo Ibrahim endorse the Äänit Prize
Some of Africa's leading thinkers have lent their support to the new initiative in a video released today. Mrs Graça Machel, champion of women's rights and founder of The Graça Machel Trust said "I am delighted to hear about the Äänit Prize because I know that there are many talented young people in the Mandela Rhodes and Rhodes Scholar Alumni communities with brilliant ideas, who can make those ideas come to fruition with the right funding and support." Dr Mo Ibrahim, telecommunications titan and founder of the Ibrahim Index of African Governance lent his support, adding that "It's important to focus our minds on business being linked to society's needs, instead of just being about profit regardless of whether the impact is positive or negative. We are moving to an era where business has to be part of the solution to our problems. That's probably what Madiba would have told us to do."
An esteemed jury of judges to adjudicate the award
A panel of distinguished judges with a depth of expertise and experience has been assembled to decide the winners. The judges are: Elliot Gerson, Executive Vice President of the Aspen Institute and US Secretary to the Rhodes Trust, Dr Rethabile Melamu, General Manager of the Green Economy Unit at the Innovation Hub (RSA), Sangu Delle, entrepreneur, investor and CEO of Africa Health Holdings, Ndidi Nuweli, co-founder and managing partner of Sahel Consulting, social entrepreneur Salif Niang, and Kenyan asset management expert Muitheri Wahome.
Opening date and entrance categories
Applications for the Äänit prize will open on the 1st of July 2021. Mandela Rhodes Scholars and Rhodes Scholars from the Class of 2005 onwards are eligible to apply. The application will be available via The Mandela Rhodes Foundation's website. Between one and four prizes will be awarded per year.
More about The Mandela Rhodes Foundation
The Mandela Rhodes Foundation offers young leaders from across the African continent a chance to become part of Nelson Mandela's legacy of transformative impact. We offer a life-changing opportunity for personal growth via a prestigious postgraduate scholarship and Leadership Development Programme for those who want to use their talents to serve Africa. Since our inception in 2003, we have selected 558 Mandela Rhodes Scholars from 30 African countries. The Mandela Rhodes Foundation was founded in 2003 by Mr Mandela in partnership with the Rhodes Trust, the home of the Rhodes Scholarship based at the University of Oxford.
Share this article: