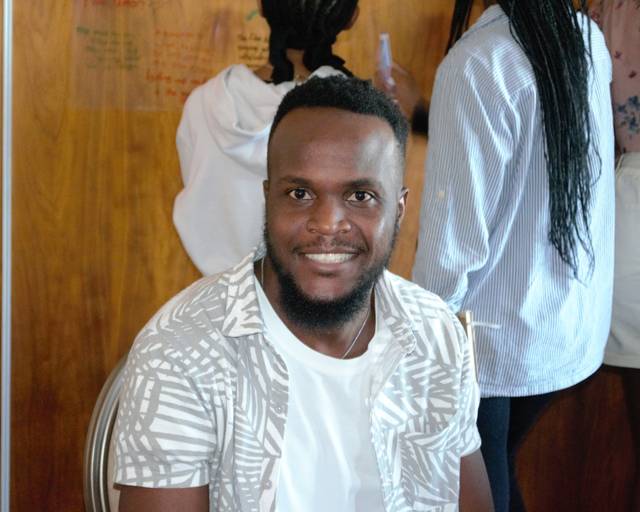 Inside the Programme
A year of deep learning and unlearning
It feels like a mammoth task to reflect on my year in residence. It has been an intense year of deep learning and unlearning. I struggled to find where to start, what to leave, and what to include. Nevertheless, I found myself taken back to where it all started, the day I sat down to type my motivational letter for the Mandela Rhodes Foundation Scholarship. In it, I wrote, "being an MRF scholar is not just about the scholarship for me, it is a critical building block to realising the dreams I cherish". It is true, I did not know much about what I was saying, but it is certainly one that has come to pass and continues to bear fruit as continue my leadership journey post-residence.
To put this into perspective, fast forward to today, and I find myself compelled to quote one of my learned leaders and fellow scholar, Thobeka Mnisi. She says in her closing statements "you [the MRF team] have not only taught us how to be leaders, but you have demonstrated what leadership is". This is perhaps what tilted my learning curve most and the truest version of how I would put my journey as an MRF scholar in one statement.
I came into residence expecting to be "class taught" what leadership is. I found a whole different model in MRF. In this model, I had to learn from my fellow scholars, and fellow leaders as much as I was to learn from my coaches. At first, I was disappointed. I was more inclined to learn from the coaches. I had grown accustomed to a top-down model of leadership. A vertical learning model made more sense to me. Surprisingly, it is from this model that perhaps I learned the most.

To sum up the big lesson (one of many), I am leaving my current year in residence with this quote from myself to myself: "To lead, I have to think of myself as an equal, I have to allow myself to not only learn from those leading me but even more from those I lead and those I lead with, I have to let go of my guard, the amour of power." I dedicated this quote to myself inspired by my year in residence.
It was amazing to see leadership at work. Leadership that did not take centre stage. Indeed, it was a demonstration of leadership; one that I much needed. Listening to fellow scholars was never a sore but an enriching experience whose impact I stand in awe of each time I try to contemplate. Indeed, it was a year of learning and unlearning.
Desire Runganga
Share this article: