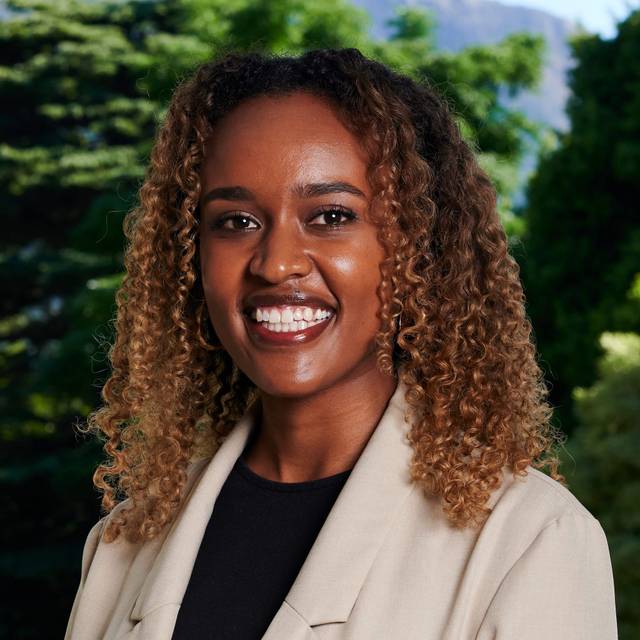 Inside the Programme
Leadership Workshop: Building wholesome connections
Human Rights Scholar, Elim Shanko shares how witnessing the care the Class of 2022 were encouraged to put into how they engaged with each other helped her better understand the benefit of soft skills in leadership.
In the haste of beginning a new degree, moving into a new country and establishing a new community, the module one workshop was merely another item to check off my long to-do list. I came in without many expectations for what the week would entail and I think I could fairly say that it took me by pleasant surprise. The week kicked off with a grounding introduction from Mandela Rhodes Foundation CEO, Judy Sikuza that set the tone of how authentically the MRF staff hoped for us to show up. A few words she shared really stuck with me, "You deserve to be here. You are enough. You've made it- you're a part of the MRF family and this membership is for a lifetime." Although it took me a few days to genuinely believe those words, without them I don't think I would have given myself the permission to be a learner, to eagerly embrace rest and play, to not be so buttoned up or polished, and to challenge myself to look inward with the goal of genuine self-discovery. Watching the rest of my cohort model this to me is what shifted Judy's words from my mind to my heart.
As a cohort, we got to design how we wanted our communal space to function. We highlighted what we needed to feel safe to show up authentically, how to forgive one another, how to challenge one another, and how to hold ourselves to the values we'd identified. Although this activity was only on the first day it was probably the most impactful time throughout my experience. I'd never witnessed so much care be put into cultivating a mutually inhabited space, and consequently never experienced individuals be so unapologetically and respectfully authentic. The cherry on top was that I was surrounded by down-right good people, who prioritized showing love and grace and who also emulated that behaviour in their own leadership outside of the workshop. Each day I was blown away learning new ways in which they have dedicated their lives to the service of others.
Upon my return from the workshop, I shared with the colleagues and supervisors from my program what was demonstrated to me on that first day of the workshop. My current degree program functions as one of the primary funnels for staffing the African Union and its subsidiary organs. Unfortunately, there isn't much attention paid to the soft-skilled components of true leadership which, in my opinion, is what our continent needs most, and is what was demonstrated to me during the module one workshop. I imagined what Africa could be if we had leaders who nurtured our working and living spaces to make them welcoming and dignifying for all. Furthermore, I ruminated on what it may be like if we gave one another license to graciously hold us accountable to what we value, while simultaneously practising forgiveness and humility when we fall short. What a truly remarkable Africa we could create if we governed ourselves and our institutions with this type of love. My ultimate hope is that I can play my part in demonstrating that same love and care and inspiring others to do the same.
Share this article: