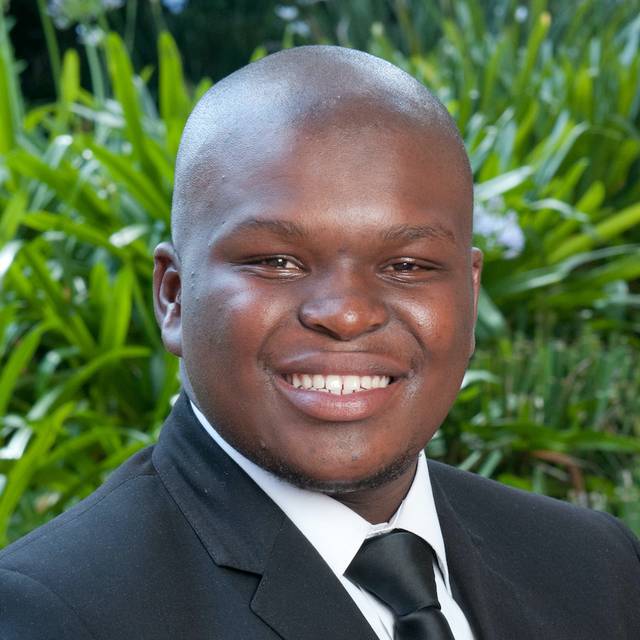 Foundation News
Introducing the Shaun Johnson Memorial Scholars of 2020
The Mandela Rhodes Foundation is delighted to announce the successful candidates for the 2020 Shaun Johnson Memorial Scholarships. The quality of the applications was excellent, and we are confident that the candidates are undertaking studies that will have significant positive impact both in their chosen fields and in African society. The MRF congratulates Andrew Tangang (Cameroon and Stellenbosch University, 2018) and Musa Mdunge (South Africa & Monash University, 2016).
We are proud to be offering this opportunity in the name of our Founding Executive Director Shaun Johnson for the first time – an appropriate way of honouring his legacy and a most kind gesture by The Leverhulme Trust.
Andrew will study at the University of Birmingham. His doctorate will look at the evolution of community self-governance schemes in Cameroon and their relationship to municipalities.
Musa will study at the University of Dundee. His doctorate will look at the regional effects of South Africa's economic diplomacy with Mozambique and Zimbabwe.
The Shaun Johnson Memorial Scholarships were previously known as the Leverhulme Mandela Rhodes Doctoral Scholarship, and renamed in 2020. The programme invites the MRF, after a rigorous selection process culminating in final interviews, to recommend two Mandela Rhodes Alumni to our partners The Leverhulme Trust in London. The Leverhulme Trust then assumes financial responsibility for doctoral study at a recognised UK institution of higher learning. This opportunity is only available to Alumni of the MRF, making it a very compelling and prestigious supplementary offering to the Mandela Rhodes experience. We greatly appreciate The Leverhulme Trust's ongoing support which enables our exceptionally talented young academics to take the next steps on their leadership and academic journeys.
Share this article: