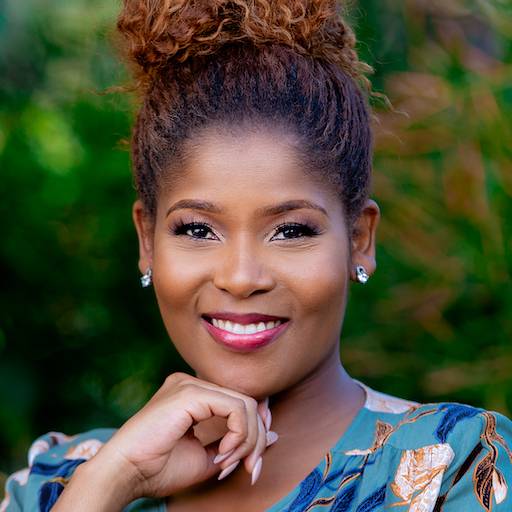 Scholar Stories
The courage coach: how Rachel Nyaradzo Adams is developing deep benches of leaders in Africa
Sometimes life doesn't happen as you planned it. Leadership development consultant Rachel Nyaradzo Adams (Zimbabwe & UCT, 2006) shares the importance of courage in finding one's path as a leader.
Rachel Adams is a 2006 Mandela Rhodes Scholar. By our young community's standards she is an elder, and she is something of a legend. Rachel is the founder of Narachi Leadership, a leadership development practice in Harare, Zimbabwe. We spoke on an autumn day in March 2020. Rachel is soft-spoken and smiley, wearing relaxed "at home" clothes for our call. She conveys a quiet radiance.
Rachel was born in 1981 in the town of Kadoma in Zimbabwe. She grew up in a large family and describes herself as a quiet, observant child. If she was with her mother in a crowd of people, she would grasp the opportunity for people-watching, trying to decode the behaviour of those around her. She was very bookish but also loved to perform on stage, where she could take on a different persona. Did she have childhood heroes? She says she was fascinated by people who seemed free. "Oprah seemed so boisterous and confident. How did she become like that? I was also intrigued by the story of Jesus Christ – how did he connect with people from all walks of life, and also heal them? They weren't heroes, but they became archetypal figures to me – I was obsessed with understanding how they became like that." The seeds were planted for an enduring curiosity about human dynamics and a quest to understand courage.
Rachel finished high school in 1999 and moved to the UK, hoping to save money and go to university. She lived and worked as an undocumented immigrant for three years, rising at three in the morning to catch a bus at four to the bakery where she swept floors and made sandwiches. It was a precarious time, which she describes as surreal and the darkest years of her life. Her friends and peers were all qualifying as nurses, a safe path to financial security and a placeholder for dreams to be realised later. Rachel's hope of attending university seemed audacious and unlikely, but she held onto it. "I was not going to commit to a path of study that was not true to who I am," she says.
During this time she attended Bible College, studying to become a pastor. Ultimately, however, she left the church as well as religion, which she felt left her questions unanswered. "It was very difficult, but it was like a time of hibernation or metamorphosis. I was growing into my highest self," she says. She had to learn to swim against the tide. "I developed tenacity and resilience and the courage to say: it's inconvenient but I'm going to hold out, until this thing that is true to me manifests." She held out.
Today she describes this as her first glimpse of what it means to fight for your own authenticity, and a key development in her understanding of courage. "That time taught me that courage is an internal journey before anything heroic happens. It's a journey in the quiet chambers of your mind," she says. Eventually, a visiting friend mentioned the University of Cape Town and its reputation for excellence. Her savings would never be enough for university in the UK, but in South Africa she could at least start first year. She booked her flights and left.
Rachel was a Mandela Rhodes Scholar in her Honours year, and she describes it as a life-changing part of her journey. "I'd always questioned and doubted myself. I was a small town girl with audacious dreams, which I thought were delusions of grandeur." The MRF encouraged the Class of 2006 to commit to changing the African continent, which finally felt like the permission Rachel had never been able to give herself. She also realised that leadership development can be a career in itself.
Ever since those early mornings in London, Rachel has pursued inner alignment rather than the appeasement of external voices. At university, she chose to study anthropology – not seen as a financially prudent decision. Several years later, she left a career as a leadership development manager for McKinsey and then a promising job at Yale University to start her own leadership development business. She set up Narachi Leadership in Zimbabwe, in an unstable political and economic context. These decisions have all gone against the grain, requiring courage and a commitment to being authentic.
Today, through Narachi Leadership, she has provided leadership development and executive training on platforms such as EVE, Obama Leaders, Boardroom Africa and LeAD Campus, and to dozens of organisations including General Electric, Danone, L'Oréal, Discovery and the Masawara Group.
Rachel coaches, trains and consults for individuals, teams and organisations, helping people in their relationships with themselves and others. "My work is about intimately freeing people from their own chains. My fundamental belief is that if people can liberate themselves, there's a larger chance that they can liberate their entire community, or country," she says. The bookish child with a paradoxical love of the stage is still there. A typical day can involve hours of on-on-one consulting, travelling to speak on a public platform, or facilitating groups of leaders: a lot of talking and interacting for someone who describes herself as a true introvert.
Rachel is mostly reserved, but she comes alive when she describes courage as the key to unlocking "deep benches" of leadership in Africa. "The aim is to provide transformational leadership tools to leaders across the continent, with the belief that all good leadership starts with self-awareness. We must connect to both the light and the shadow of who we are, so we can connect to the light and shadow in others, which allows us to be impactful as leaders." Audacious dreams indeed.
Share this article: