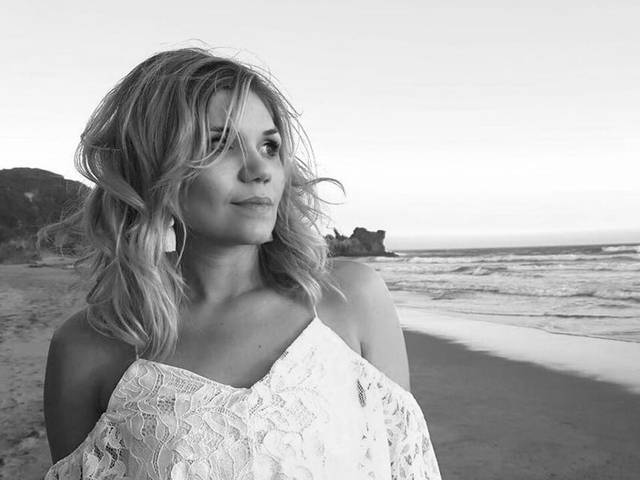 Scholar Stories
Healing Humanity with drama therapist Leané Meiring
Leané Meiring is a force. She fills the room with an irrepressible energy: this is a woman on a mission, burning with an inner fire that she can barely contain. Leané is a drama therapist, one of a handful in South Africa. She is both a practitioner and a lecturer of Drama Therapy, and she is determined to get her PhD so that she can continue to train and find ways to employ more practitioners to do this much needed work.
25 years into democracy, the psychological scars of apartheid are overshadowed by other more visible problems like economic inequality, service delivery, and politics, while the psychological state of the nation is a 'soft' issue expected to somehow work itself out. Access to affordable, professional mental health services is woefully inadequate, and not a priority. Leané believes that drama therapy can contribute significantly by creating spaces for the safe exploration and healing of trauma, and her mission is to build the discipline in South Africa.
Raised in the insular Afrikaans community of Krugersdorp, Johannesburg, Leané always had the sense that something was missing and had an urge to get out. "Growing up we had little to no understanding of apartheid and its impacts," she explains. In spite of this sheltered environment, Leané was raised to be curious, to challenge and to question the status quo. "My dad always told us that we had to think, to be inquisitive," she says. After losing her father to brain cancer at the age of 16, Leané's sheltered upbringing came to an abrupt end. "I was confronted with death, grief, and loss – which forced me to think about the big human questions. Why are we here?" She had to find a release, and discovered drama as a way to explore and express her pain through the characters she inhabited.
As a teenager, Leané was already turning an unflinching gaze on both her individual trauma and the troubled nature of her society. By the time she was completing her Journalism degree at Stellenbosch University, these ideas began to crystallise. She remembers reading Country of my Skull by Antjie Krog and feeling physically sick. "My whole world had changed. People that I had loved – the very grandmothers that had raised us – had simultaneously allowed this system of power to stay in place for as long as it did. I had questions; I was angry." This moment was formative, and catalysed Leané to delve into the unreconciled nature of her Afrikaner identity. During her Media 24 journalism internship, Leané had reported on a crisis in the public mental health system in Gauteng. Late one night in the newsroom, she realised that she had felt most at home will working on the ground with people in need of mental health services, but wondered if she could ever combine that with drama, her real passion. "I googled 'drama therapy' and boops! Wits popped up," she says excitedly. "They had just started offering it. I read through the night, and the next morning I resigned and enrolled for an Honours degree in Drama Therapy. I had no training in drama or psychology, so I had to catch up three years of undergrad studying at night." Leané went on to complete her Masters degree in drama therapy as a Mandela Rhodes Scholar in the Class of 2015.
Today Leané offers drama therapy to groups in communities where there is a need for psychological support services, but inadequate access. One of her first groups was for schoolboys who had committed acts of sexual violence against other school children, and been expelled from their schools. It was a major challenge given that she is from the opposite end of the social spectrum in every way. Leané says that her ability to take ownership of her own baggage – class, race, and language priviledge, as well as her own of trauma – and engage with it playfully was the key that allowed her to connect with the boys and do the work. She has regularly done her work without pay, as there is little recognition of the healing and humanising power of drama therapy and little funding for it as a result.
"We know that the ultimate impact of apartheid or any system that oppresses people is a slow process of dehumanisation. Reconciliation is about creating spaces where through the work that I do there's a restored sense of humanity. It's very basic – there are fundamental but obvious things that we crave to feel validated and seen. It's not about the big stuff; it's not about solutions. I don't know how to fix this country or society. But I do know a little about being human. I can listen. If you've grown up in a traumatised society, a sense of safety doesn't exist: at home, at school, or anywhere. I can create spaces where people can feel safe to be, not to be anything other than what they are, and not be judged for their feelings, to be seen, heard, validated and witnessed. There is such great power in being acknowledged and seen as a human being."
***
Leané Meiring has received a 2019 Leverhulme Mandela Rhodes Doctoral Scholarship for PhD study in the UK, in the field of Drama Therapy.
Share this article: