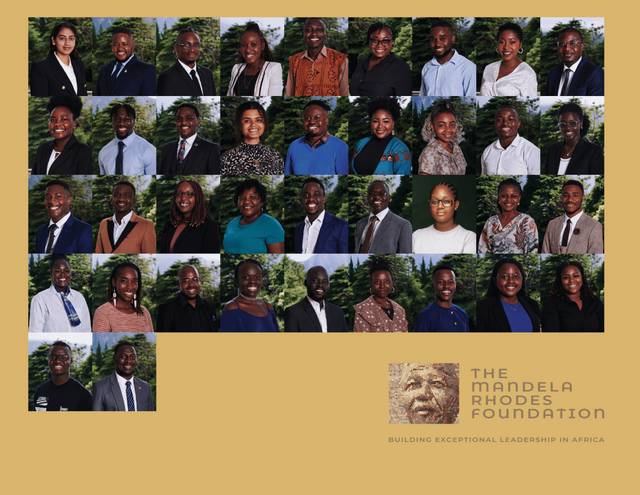 Foundation News
Introducing the Class of 2023
38 outstanding young Africans have been selected as Mandela Rhodes Scholars.
The 19th cohort of Mandela Rhodes Scholars comprises 38 scholars from 16 African countries and includes the first-ever Mandela Rhodes Scholar from Guinea, Saa Michel Tolno. The scholars will complete postgraduate studies in South Africa, in disciplines as diverse as aerospace engineering and music, while completing a transformative Leadership Development Programme.
When Nelson Mandela established The Mandela Rhodes Foundation in 2003, he envisioned a leadership development opportunity that would benefit the whole continent, not only South Africa. To date, the Foundation has awarded over six hundred scholarships to talented young leaders from 33 African countries. The highly competitive Mandela Rhodes Scholarship is open to students between the ages of 19 and 29 from all African countries who want to use their talents to serve the continent.
Here are the names of the 2023 Mandela Rhodes Scholars; click through to read their bios:
To find out more about the Foundation and our scholars, visit our website. To request interviews and photographs for publication - contact communications officer Ayanda Radebe on ayanda[at]mrf.org.za.
The Mandela Rhodes Foundation is an official Nelson Mandela legacy organisation tasked with developing exceptional leadership capacity in Africa. We provide postgraduate funding and a Leadership Development Programme to academically gifted young Africans who demonstrate leadership potential.
Share this article: